Project PhD2
IZ Bratislava is taking place in project PhD2: Personal and Human Development, Psychodrama to help Disadvantaged. Project was started in 2009.
Project partners are:
Centro Studi e Formazione Villa Montesca (lead partner)
Health Psychology Management Org. Services (HP-MOS, United kingdom)
Fundación Comunidad Valenciana – Region europea (Spain)
Roma Community Centre (Lithuania)
Mancomunitat de la Ribera Alta (Span)
IZ Bratislava
The Department of National Minorities (Lithuania)
Education Center and Social Support for People with Disabilities (Greece)
Products
Book
A book called Diversity is a story to be told. Manual of psychodrama and videotherapy was published as a part of PHD2 project. It is available at IZ Bratislava and at other partner's libraries. More about publication is available at www.phd2.eu.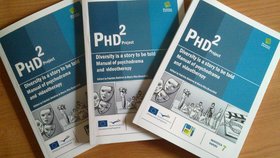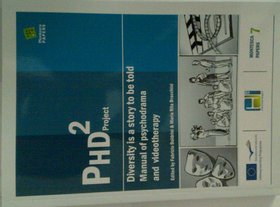 Other links
similar articles: , phd2 phd2 newsletter 5 (pdf) , phd2 phd2 vilnius slovakia presentation (pdf) .odp ppt , phd2 phd2 Methodological manual (pdf) , phd2 phd2 newsletter 3 (pdf)