Project PhD2
IZ Bratislava is taking place in project PhD2: Personal and Human Development, Psychodrama to help Disadvantaged. Project was started in 2009.
Project partners are:
Products
Book
A book called Diversity is a story to be told. Manual of psychodrama and videotherapy was published as a part of PHD2 project. It is available at IZ Bratislava and at other partner's libraries. More about publication is available at www.phd2.eu.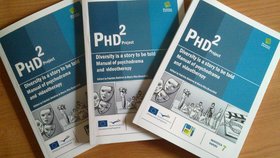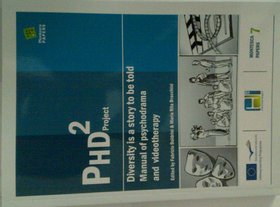 Other links
---
https://www.iz.sk/en/projects/PhD2