Region Košice fold and Torysa river
consists of counties: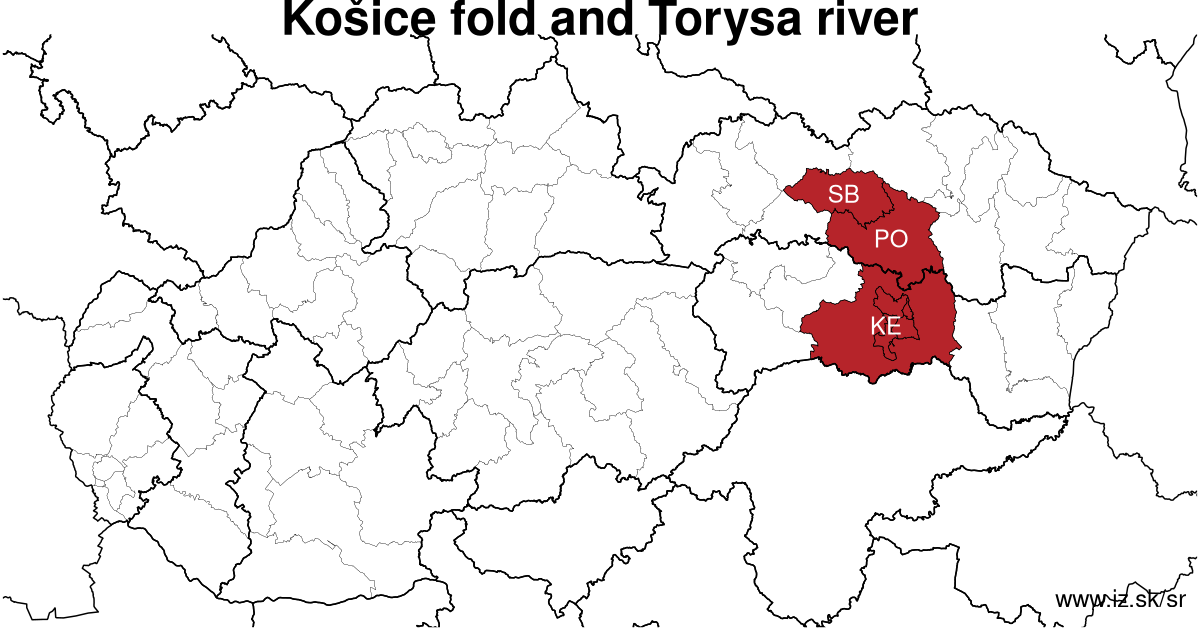 Region is situated in the southeast of Slovakia, in drainage of river Torysa. Heart of the region is made by Košická fold, which is surrounded by Slánske mountains in the east and Cergov and Sarišská highland in the north. West border is made by Volovské mountain. The fold has character of downland in the south. From southwest there spreads partly national park Slovenský raj. There occure certain water basins, which are useful for water industry, or for recreation. In the district Košice surroundings are situated water basins Bukovec I and II, which are provided for industrial water for VSZ, balancing of the overflow, recreation and water industry. In this district ocure also water basins Ružín I and II, which are provided for industrial water for VSZ and other industrial factories, subtilization of exhaust water, production of high quality electric energy, protection from floods, recreation. Ružín II is balancing basin. Košice is second biggest city in Slovakia, with historical importance. developed economical base, the town is economic and administrative centre and travel crossroad of east Slovakia. Košice represent also cultural and educational center for wide environment and it has other functions with overregional importance. Prešov is third biggest city of Slovakia and is same as Košice important economic and cultural center of east Slovakia. Towns situated in this region achieve good economic level, while the other parts dispose with very low and unfavourable level of economic base. Košice and Prešov are crossroads of transit and railway network, with good travel connections to Hungary, Ukraine and Poland. It is also connected to travel corridors of neighbouring countries. Density of travel network is sufficient, Košice and Prešov are connected by highway. Airport in Košice is by technic side at very good European standard.
Region Košice fold and Torysa river contains cities Košice, Lipany, Medzev, Moldava nad Bodvou, Prešov, Sabinov, Veľký Šariš and number of villages 242.
basic data
| rok | 2012 | 2013 | 2014 | 2015 | 2016 | 2017 | 2018 | 2019 | 2020 |
| --- | --- | --- | --- | --- | --- | --- | --- | --- | --- |
| number of inhabitants | 590 265 | 591 898 | 593 493 | 596 164 | 598 205 | 600 123 | 601 904 | 603 534 | 604 970 |
| number of unemployed | 47 736 | 48 331 | 44 998 | 41 684 | 36 694 | 29 390 | 23 604 | 21 695 | 25 801 |
| number of long-term unemployed | 24 844 | 26 635 | 25 890 | 23 700 | 20 131 | 15 579 | 11 407 | 9236 | 9796 |
| number of people receiving social benefits | 51 415 | 51 374 | 47 001 | 39 823 | 35 075 | 30 759 | 26 028 | 23 198 | 22 624 |
| unemployment rate | 17.8 | 17.8 | 16.2 | 14.9 | 13 | 10.6 | 8.1 | 7.4 | 8.9 |
| long-term unemployment rate | 9.3 | 9.8 | 9.3 | 8.5 | 7.1 | 5.6 | 3.9 | 3.2 | 3.4 |
| assignation tax | 138 586 426 | 138 993 294 | 146 824 507 | 162 977 203 | 178 343 365 | 200 454 408 | 218 419 906 | 247 949 314 | |
| demographic dependency | 18.7 | 19.4 | 20.2 | 20.9 | 21.7 | 22.6 | 23.5 | 24.4 | 25.3 |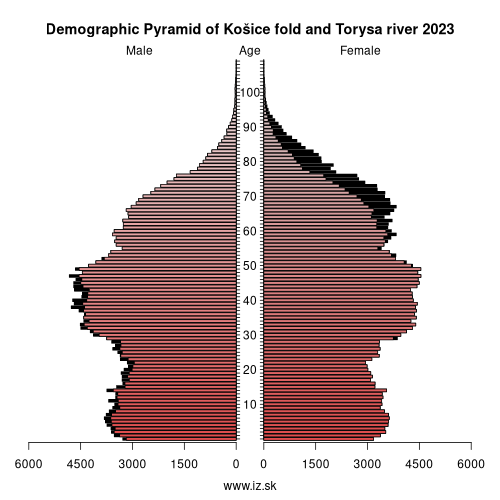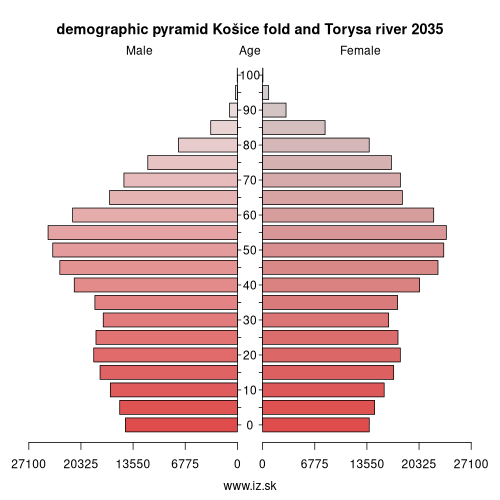 number of unemployed
| rok | 2012 | 2013 | 2014 | 2015 | 2016 | 2017 | 2018 | 2019 | 2020 |
| --- | --- | --- | --- | --- | --- | --- | --- | --- | --- |
| less than 24 years | 9946 | 9423 | 8289 | 7064 | 5570 | 4185 | 3121 | 2921 | 3568 |
| 25 to 39 years | 18 237 | 18 277 | 16 883 | 15 552 | 13 683 | 10 732 | 8391 | 7709 | 9142 |
| 40 to 54 years | 14 927 | 15 139 | 14 393 | 13 609 | 12 372 | 9995 | 8203 | 7303 | 8521 |
| 55 years and more | 5042 | 5492 | 5433 | 5459 | 5068 | 4328 | 3889 | 3761 | 4570 |
Other regions
---
https://www.iz.sk/en/projects/regions-of-slovakia/kosice-fold-and-torysa-river
Current statistics
September 2021: number of unemployed at the labour offices: 210456, of which 95768 are long term unemployed, unemployment rate 7.8 % (3.5 % long term unemployment)
Highest unemployment: Revúca 22.4 % (14.1 %), Rimavská Sobota 22.0 % (13.9 %), Kežmarok 18.6 % (10.4 %)
Lowest unemployment:: Nitra 3.9 %, Trenčín 4.0 %, Hlohovec 4.0 %, Piešťany 4.1 %, Trnava 4.1 %