Poland - PL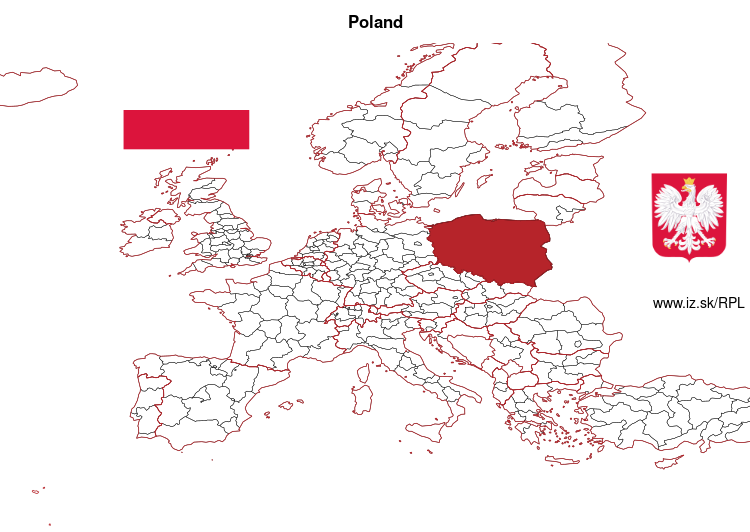 more on wikipedia * more on wikidata Q36 * Poland slovensky: PL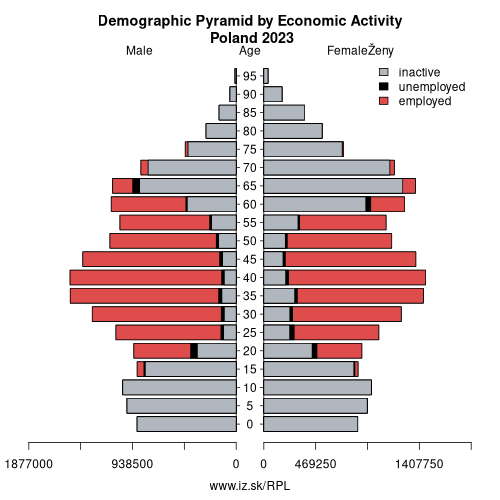 Composition of population according to age group, education and economic activity, Poland
age group
low education
middle education
high education
Y20-29
P: 340.2
E: 125.7; U: 19.6; I: 194.9
P: 2673.6
E: 1702.3; U: 130.5; I: 840.8
P: 1059.9
E: 847.4; U: 43.6; I: 168.9
Y30-39
P: 268.4
E: 145.0; U: 16.1; I: 107.3
P: 2605.3
E: 2106.9; U: 71.0; I: 427.4
P: 2578.9
E: 2349.8; U: 43.7; I: 185.4
Y40-49
P: 299.6
E: 176.7; U: 14.8; I: 108.1
P: 3125.5
E: 2621.8; U: 63.5; I: 440.2
P: 1839.5
E: 1724.2; U: 22.4; I: 92.9
Y50-59
P: 332.7
E: 178.5; U: 13.4; I: 140.8
P: 3099.3
E: 2220.6; U: 55.1; I: 823.6
P: 898.4
E: 815.0; U: 6.9; I: 76.5
Y60-69
P: 695.6
E: 81.6; U: 1.5; I: 612.5
P: 3639.1
E: 849.0; U: 14.7; I: 2775.4
P: 730.5
E: 312.0; U: 4.3; I: 414.2
note: in thousands, according to labour force sample survey. P – total population, E – employed, U – unemployed, I – number of ecnomically inactive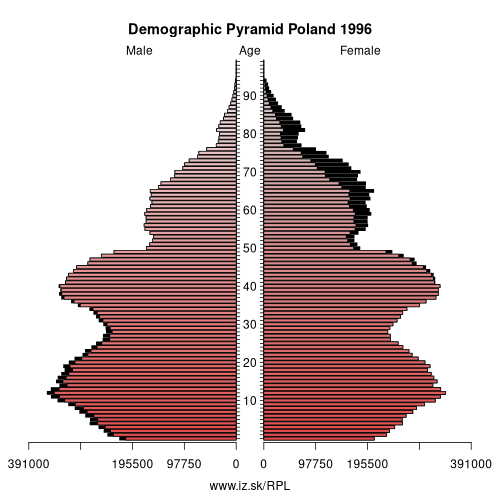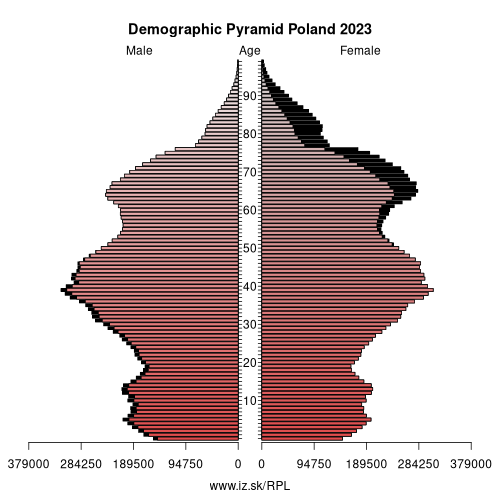 Data on unemployment in counties powiat of Poland are available at Local Administrative Units data.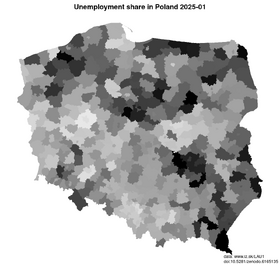 From wikipedia:
Poland
(Polish:
Polska
[ˈpɔlska]
(

listen

)
), officially the
Republic of Poland
(Polish:
Rzeczpospolita Polska
[ʐɛt͡ʂpɔˈspɔlita ˈpɔlska]
(

listen

)
), is a country located in Central Europe. It is divided into 16 administrative subdivisions, covering an area of 312,696 square kilometres (120,733 sq mi), and has a largely temperate seasonal climate. With a population of approximately 38.5 million people, Poland is the sixth most populous member state of the European Union. Poland's capital and largest metropolis is Warsaw. Other major cities include Kraków, Łódź, Wrocław, Poznań, Gdańsk, and Szczecin.
Poland is bordered by the Baltic Sea, Lithuania, and Russia's Kaliningrad Oblast to the north, Belarus and Ukraine to the east, Slovakia and the Czech Republic to the south, and Germany to the west.
The history of human activity on Polish soil spans almost 500,000 years. Throughout the Iron Age it became extensively diverse, with various cultures and tribes settling in what was then East Germania. However, it was the Western Polans who dominated the region and gave Poland its name. The establishment of the first Polish state can be traced to AD 966, when Mieszko I, ruler of the realm coextensive with the territory of present-day Poland, converted to Christianity.
neighbours: LIETUVA, Czech Republic, SLOVENSKO, Germany
subregions: MAKROREGION POŁUDNIOWY, MAKROREGION PÓŁNOCNO-ZACHODNI, MAKROREGION POŁUDNIOWO-ZACHODNI, Makroregion północny, MAKROREGION CENTRALNY, MAKROREGION WSCHODNI, MAKROREGION WOJEWÓDZTWO MAZOWIECKIE
Suggested citation: Michal Páleník: EU regions - Poland - PL, IZ Bratislava, retrieved from: https://www.iz.sk/en/projects/eu-regions/PL
---
https://www.iz.sk/en/projects/eu-regions/PL
Current statistics
May 2022: number of unemployed at the labour offices: 188886, of which 85552 are long term unemployed, unemployment rate 7.0 % (3.2 % long term unemployment)
Highest unemployment: Rimavská Sobota 21.5 % (13.9 %), Revúca 20.8 % (13.5 %), Kežmarok 18.5 % (9.8 %)
Lowest unemployment:: Bratislava V 2.8 %, Trenčín 2.9 %, Ilava 3.1 %, Bratislava I 3.3 %, Nitra 3.3 %