Region Danube river
consists of counties: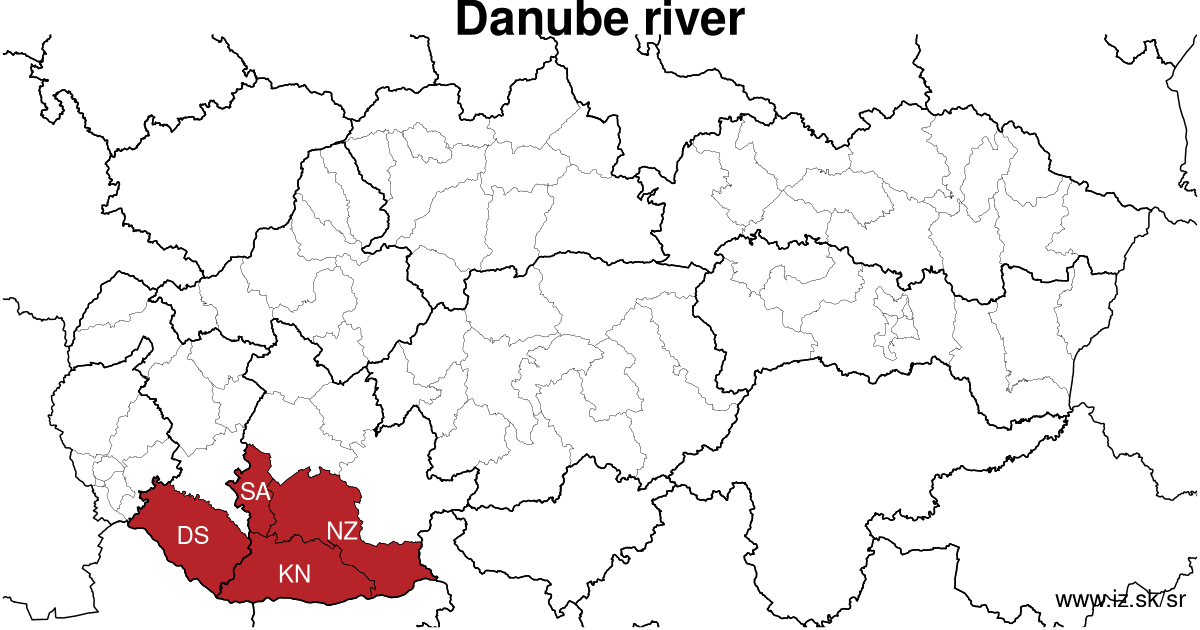 Region is situated in the southwest of Slovakia, in the largest lowland of Slovakia, called Podunajská. Southern part of region spreads in the most fertile area of Slovakia, which is called Žitný ostrov. to the northern part interfere uplands. Through this region flows the second european largest river, Dunaj, with its inflows Malý Dunaj, Váh, Nitra, Žitava and Hron. The region touches border to Hungary. In general, it deals about the area very lowland, determined to agricultural production. Region is very attractive because of its natural merits and offers the utilization not only for agriculture. but also for recreation, tourism, sport and others. It exceeds in density of fluvial system with many thermal sources. However, by the economical aspect, it belongs to the group af regions with measures less than average. More favorable situation is in county Dunajská Streda and Šaľa, where are the measures of economical level around average. By the aspect of production activity belongs this region to below standard in spite of its potencial.
Region Danube river contains cities Dunajská Streda, Gabčíkovo, Hurbanovo, Kolárovo, Komárno, Nové Zámky, Šaľa, Šamorín, Štúrovo, Šurany, Veľký Meder and number of villages 172.
basic data
| rok | 2012 | 2013 | 2014 | 2015 | 2016 | 2017 | 2018 | 2019 | 2020 |
| --- | --- | --- | --- | --- | --- | --- | --- | --- | --- |
| number of inhabitants | 418 077 | 417 455 | 416 909 | 419 970 | 420 453 | 420 838 | 421 126 | 421 281 | 421 313 |
| number of unemployed | 33 790 | 33 733 | 29 247 | 26 782 | 21 470 | 13 210 | 9611 | 8466 | 12 656 |
| number of long-term unemployed | 15 809 | 16 535 | 15 169 | 13 583 | 10 278 | 5161 | 2880 | 1987 | 2433 |
| number of people receiving social benefits | 26 397 | 26 196 | 22 606 | 17 896 | 14 200 | 10 684 | 8193 | 6646 | 6049 |
| unemployment rate | 15.6 | 15.6 | 13.5 | 12.5 | 10 | 6.1 | 4.5 | 4.1 | 6.1 |
| long-term unemployment rate | 7.3 | 7.7 | 7.0 | 6.3 | 4.8 | 2.4 | 1.4 | 1.0 | 1.2 |
| assignation tax | 85 541 295 | 86 313 564 | 89 030 031 | 98 247 089 | 106 098 015 | 118 676 476 | 129 335 822 | 145 582 558 | |
| demographic dependency | 20.8 | 21.4 | 22.0 | 22.9 | 24.0 | 25.2 | 26.3 | 27.4 | 28.6 |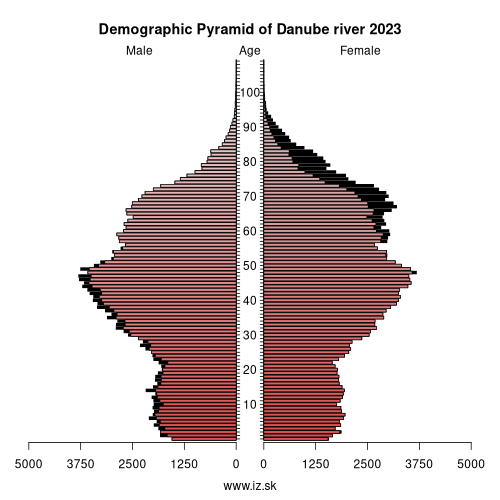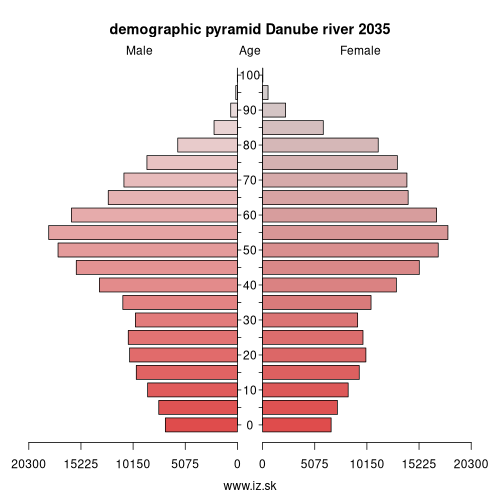 number of unemployed
| rok | 2012 | 2013 | 2014 | 2015 | 2016 | 2017 | 2018 | 2019 | 2020 |
| --- | --- | --- | --- | --- | --- | --- | --- | --- | --- |
| less than 24 years | 5718 | 5532 | 4609 | 3808 | 2664 | 1477 | 1004 | 917 | 1483 |
| 25 to 39 years | 12 364 | 12 132 | 10 252 | 9303 | 7441 | 4312 | 3046 | 2648 | 4129 |
| 40 to 54 years | 11 321 | 11 329 | 10 012 | 9269 | 7530 | 4632 | 3370 | 2951 | 4399 |
| 55 years and more | 4438 | 4739 | 4374 | 4403 | 3835 | 2760 | 2191 | 1950 | 2645 |
Other regions
---
https://www.iz.sk/en/projects/regions-of-slovakia/danube-river
Current statistics
September 2021: number of unemployed at the labour offices: 210456, of which 95768 are long term unemployed, unemployment rate 7.8 % (3.5 % long term unemployment)
Highest unemployment: Revúca 22.4 % (14.1 %), Rimavská Sobota 22.0 % (13.9 %), Kežmarok 18.6 % (10.4 %)
Lowest unemployment:: Nitra 3.9 %, Trenčín 4.0 %, Hlohovec 4.0 %, Piešťany 4.1 %, Trnava 4.1 %