Viseu Dão Lafões Subregion - PT16G
EU regions: Portugal > Continental Portugal > Centro region > Viseu Dão Lafões Subregion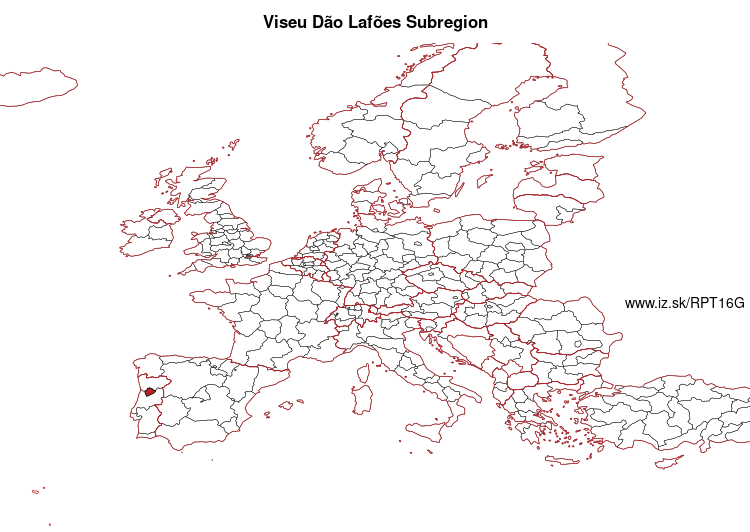 * more on wikidata Q1269630 * Viseu Dão Lafões Subregion slovensky: PT16G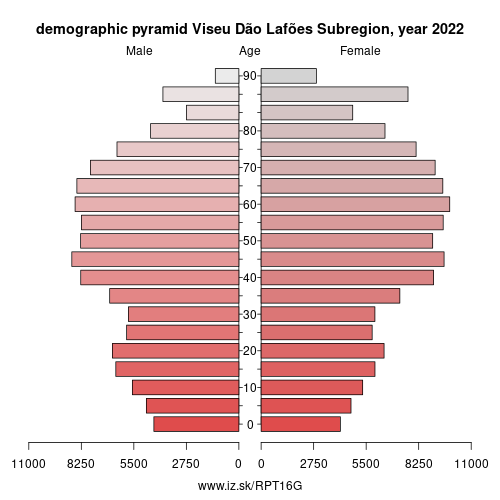 From wikipedia:
Dão-Lafões
(Portuguese pronunciation: 
[dɐ̃w̃ lɐˈfõj̃ʃ]
) is a former Portuguese NUTS III sub-region in the Centro Region. It was abolished at the January 2015 NUTS 3 revision. It was located in central Portugal, and had an approximate area of 3,483 km² and 286,315 inhabitants. Its largest city was Viseu (with approx. 50,000 inhabitants).
Municipalities
Aguiar da Beira
Carregal do Sal
Castro Daire
Mangualde
Nelas
Oliveira de Frades
Penalva do Castelo
Santa Comba Dão
São Pedro do Sul
Sátão
Tondela
Vila Nova de Paiva
Viseu
Vouzela
All the above municipalities are either towns or city, and lie in Viseu District, except for Aguiar, which is part of Guarda District.
other: Centro region, Beira Baixa Subregion, Oeste Subregion, Beiras e Serra da Estrela, Região de Aveiro, Coimbra Region, Região de Leiria Subregion, Médio Tejo Subregion, Viseu Dão Lafões Subregion
neighbours: Região de Aveiro, Tâmega e Sousa subregion, Metropolitan Area of Porto, Beiras e Serra da Estrela, Coimbra Region, Douro Subregion
Suggested citation: Michal Páleník: EU regions - Viseu Dão Lafões Subregion - PT16G, IZ Bratislava, retrieved from: https://www.iz.sk/en/projects/eu-regions/PT16G
---
https://www.iz.sk/en/projects/eu-regions/PT16G