Klagenfurt – AT211
EU regions: Austria > Südösterreich > Carinthia > Klagenfurt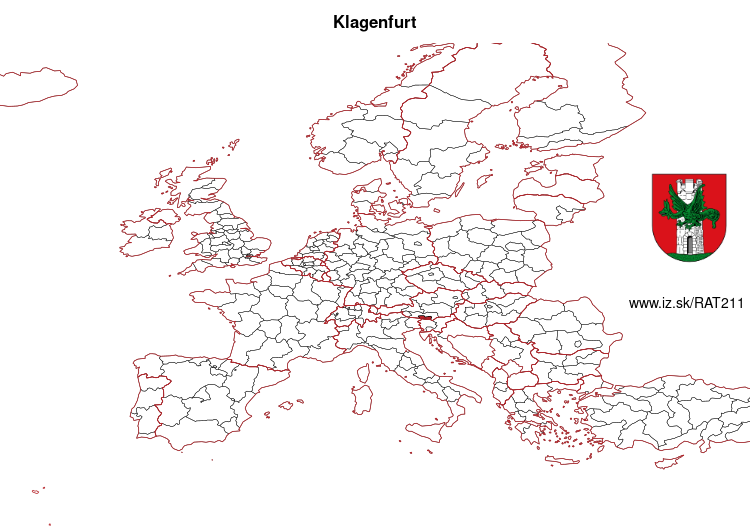 wikidata Q16442663 Klagenfurt slovensky: AT211
Demographics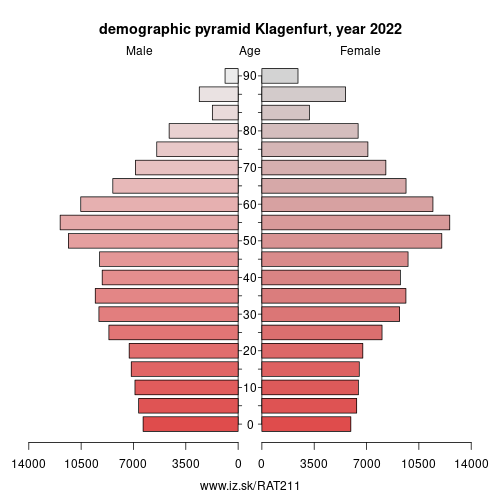 From Wikipedia :

Klagenfurt am Wörthersee

(German:

[ˌklaːɡn̩fʊʁt ʔam ˈvœʁtɐzeː]

(

listen

)

; Slovene:

Celovec ob Vrbskem jezeru

; Italian:

Clanforte

; Friulian:

Clanfurt

), usually known as just

Klagenfurt

(

English:

KLAH

-gən-foort

), is the capital of the federal state of Carinthia in Austria. With a population of 100,817 (1 January 2019), it is the sixth-largest city in the country. The city is the bishop's seat of the Roman Catholic Diocese of Gurk-Klagenfurt and home to the University of Klagenfurt.
Geography
Location
The city of Klagenfurt is in southern Austria, midway across the nation, near the international border. It is in the middle, almost as far from Innsbruck, to the west, as from Vienna, to the northeast.
Klagenfurt is elevated 446 metres (1,463 feet) above sea level and covers an area of 120.03 square kilometres (46.34 sq mi). It is on the lake Wörthersee and on the Glan River. The city is surrounded by several forest-covered hills and mountains with heights of up to 1,000 m (3,300 ft), for example, Ulrichsberg. To the south is the Karawanken mountain range, which separates Carinthia from Slovenia and Italy.
Municipal arrangement
Klagenfurt is a statutory city of Carinthia, and the administrative seat of the district of Klagenfurt-Land, but it doesn't belong to it.
Other: Carinthia, Klagenfurt, Eberndorf, Oberkärnten
Neighbours: Province of Udine, Oberkärnten, Upper Carniola Statistical Region, Eberndorf
Suggested citation: Michal Páleník: EU regions - Klagenfurt – AT211, IZ Bratislava, retrieved from: https://www.iz.sk/​en/projects/eu-regions/AT211
---
https://www.iz.sk/en/projects/eu-regions/AT211