Southend-on-Sea - UKH31
EU regions: United Kingdom > East of England > Essex > Southend-on-Sea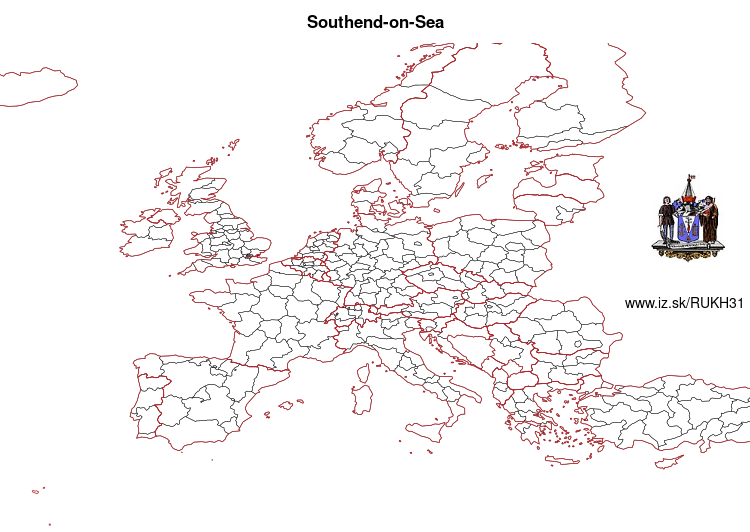 * more on wikidata Q203995 * on OpenStreetMap * Southend-on-Sea slovensky: UKH31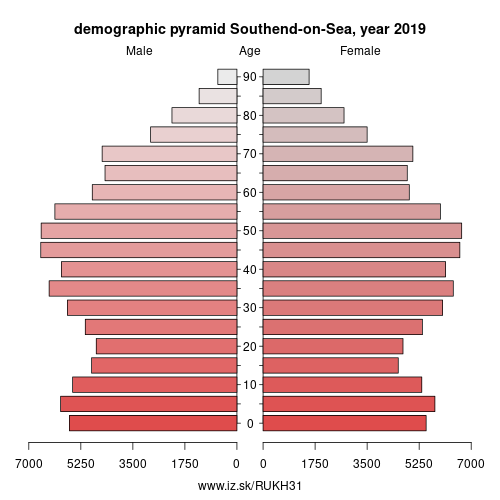 From wikipedia:
Southend-on-Sea
(
(

listen

)
), commonly referred to simply as
Southend
, is a town and wider unitary authority area with borough status in southeastern Essex, England. It lies on the north side of the Thames Estuary, 40 miles (64 km) east of central London. It is bordered to the north by Rochford and to the west by Castle Point. It is home to the longest leisure pier in the world, Southend Pier. London Southend Airport is located 1.5 NM (2.8 km; 1.7 mi) north of the town centre.
Southend-on-Sea originally consisted of a few poor fishermen's huts and farms at the southern end of the village of Prittlewell. In the 1790s, the first buildings around what was to become the High Street of Southend were completed. In the 19th century, Southend's status of a seaside resort grew after a visit from Princess Caroline of Brunswick, and Southend Pier was constructed. From the 1960s onwards, the town declined as a holiday destination, Southend redeveloped itself as the home of the Access credit card, due to it having one of the UK's first electronic telephone exchanges. After the 1960s, much of the town centre was developed for commerce and retail, and many original structures were lost to redevelopment.
other: Essex, Southend-on-Sea, Essex Haven Gateway, Heart of Essex, Thurrock, Essex Thames Gateway, West Essex
neighbours: Essex Thames Gateway
Suggested citation: Michal Páleník: EU regions - Southend-on-Sea - UKH31, IZ Bratislava, retrieved from: https://www.iz.sk/en/projects/eu-regions/UKH31
---
https://www.iz.sk/en/projects/eu-regions/UKH31