Thurrock – UKH32
EU regions: United Kingdom > East of England > Essex > Thurrock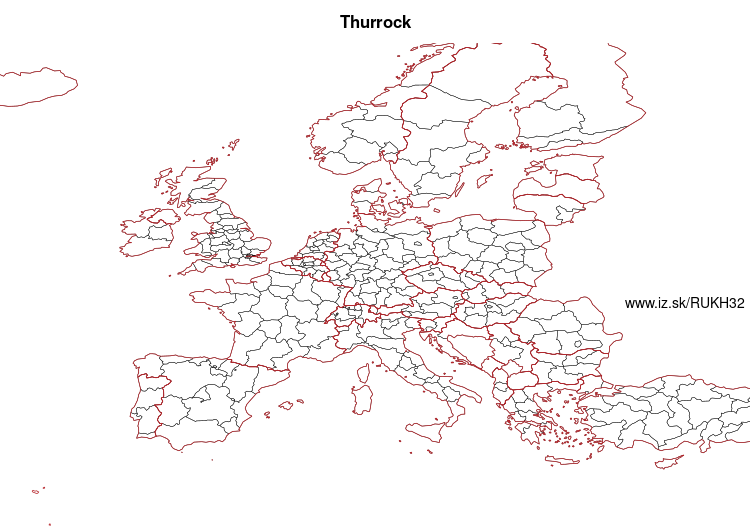 More on wikipedia wikidata Q1549155 on OpenStreetMap Thurrock slovensky: UKH32
Demographics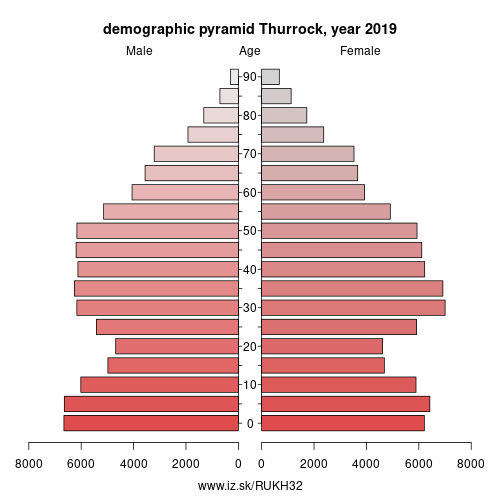 Thurrock
() is a unitary authority area with borough status in the English ceremonial county of Essex. It is part of the London commuter belt and an area of regeneration within the Thames Gateway redevelopment zone. The local authority is Thurrock Council.
The borough
It lies on the River Thames just to the east of London. With over 18 miles (29 km) of riverfront it covers an area of 64 square miles (170 km2), with more than half defined as Green Belt. With Greater London to the west and the river to the south, the county of Essex abuts the Borough to the north and east, and across the river lies Kent.
Politics
The local authority is Thurrock Council. Elections are held 3 out of every 4 years. In 2016, the Conservative Party took control of the council, albeit as a minority-party administration.
Thurrock is covered by two parliamentary constituencies.
Other: Essex, West Essex, Heart of Essex, Essex Haven Gateway, Thurrock, Southend-on-Sea, Essex Thames Gateway
Neighbours: Essex Thames Gateway, Heart of Essex, Barking & Dagenham and Havering
Suggested citation: Michal Páleník: EU regions - Thurrock – UKH32, IZ Bratislava, retrieved from: https://www.iz.sk/​en/projects/eu-regions/UKH32
---
https://www.iz.sk/en/projects/eu-regions/UKH32