Portsmouth – UKJ31
EU regions: United Kingdom > South East England > Hampshire and Isle of Wight > Portsmouth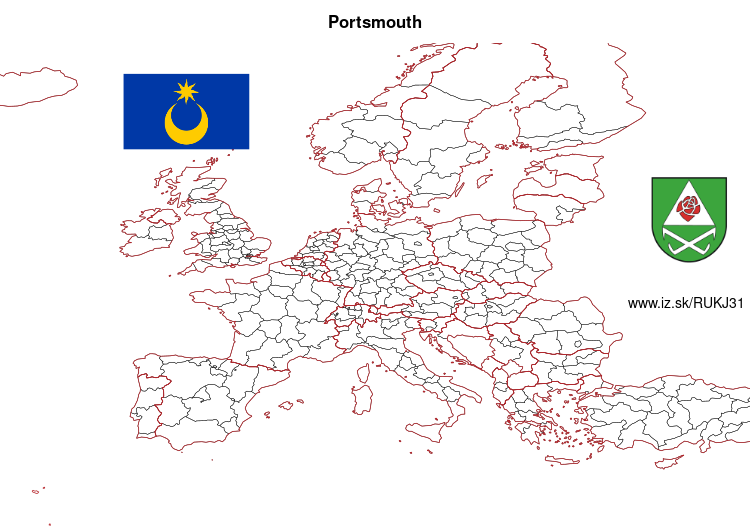 More on wikipedia wikidata Q72259 on OpenStreetMap Portsmouth slovensky: UKJ31
Demographics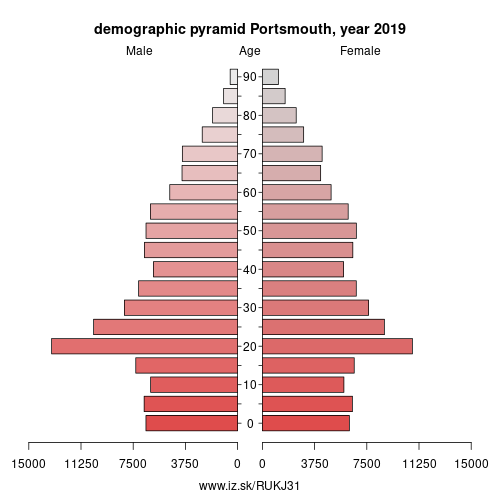 Portsmouth
(
(

listen

)
) is a port city in Hampshire, England, with a total population of 205,400 residents. The city of Portsmouth is nicknamed
Pompey
and is mainly built on Portsea Island, a flat, low-lying island measuring 24 square kilometres (9 sq mi) in area, just off the south-east coast of Hampshire. Portsmouth is the only island city in the United Kingdom, and is the only city whose population density exceeds that of London.
Portsmouth is located 70 miles (110 km) south-west of London and 19 miles (31 km) south-east of Southampton. With the surrounding towns of Gosport, Fareham, Havant and Waterlooville, Portsmouth forms the eastern half of the South Hampshire metropolitan area, which includes Southampton and Eastleigh in the western half.
Portsmouth's history can be traced back to Roman times. A significant naval port for centuries, Portsmouth has the world's oldest dry dock. In the sixteenth century, Portsmouth was England's first line of defence during the French invasion of 1545. By the early nineteenth century, the world's first mass production line was set up in Portsmouth Dockyard's Block Mills, making it the most industrialised site in the world and birthplace of the Industrial Revolution. Portsmouth was also the most heavily fortified town in the world, and was considered "the world's greatest naval port" at the height of the British Empire throughout Pax Britannica. Defences known as the Palmerston Forts were built around Portsmouth in 1859 in anticipation of another invasion from continental Europe.
Other: Hampshire and Isle of Wight, South Hampshire, Central Hampshire, North Hampshire, Portsmouth, Isle of Wight, Southampton
Neighbours: Central Hampshire, South Hampshire
Suggested citation: Michal Páleník: EU regions - Portsmouth – UKJ31, IZ Bratislava, retrieved from: https://www.iz.sk/​en/projects/eu-regions/UKJ31
---
https://www.iz.sk/en/projects/eu-regions/UKJ31