Bristol – UKK11
EU regions: United Kingdom > South West England > Gloucestershire, Wiltshire and Bristol/Bath area > Bristol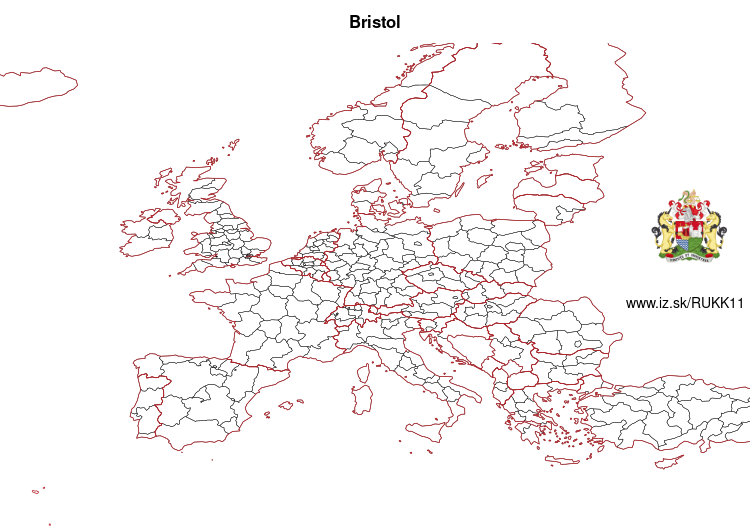 More on wikipedia wikidata Q23154 Bristol slovensky: UKK11
Demographics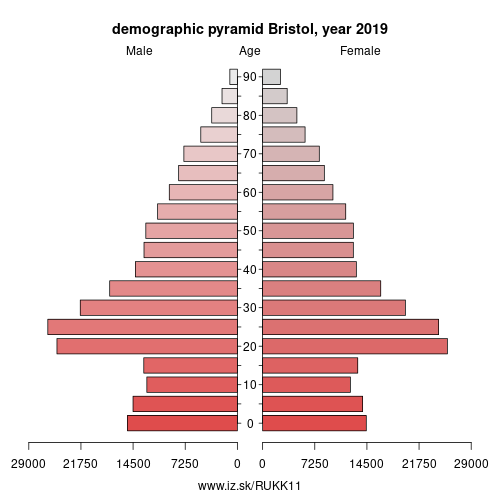 Bristol
(
(

listen

)
) is a city and county in South West England with a population of 463,400. The wider district has the 10th-largest population in England. The urban area population of 724,000 is the 8th-largest in the UK. The city borders North Somerset and South Gloucestershire, with the cities of Bath and Gloucester to the south-east and north-east, respectively. South Wales lies across the Severn estuary.
Iron Age hill forts and Roman villas were built near the confluence of the rivers Frome and Avon, and around the beginning of the 11th century, the settlement was known as Brycgstow (Old English "the place at the bridge"). Bristol received a royal charter in 1155 and was historically divided between Gloucestershire and Somerset until 1373 when it became a county of itself. From the 13th to the 18th century, Bristol was among the top three English cities after London in tax receipts. Bristol was surpassed by the rapid rise of Birmingham, Manchester and Liverpool in the Industrial Revolution.
Bristol was a starting place for early voyages of exploration to the New World. On a ship out of Bristol in 1497 John Cabot, a Venetian, became the first European since the Vikings to land on mainland North America.
Other: Gloucestershire, Wiltshire and Bristol/Bath area, Gloucestershire, Bristol, Bath and North East Somerset, North Somerset and South Gloucestershire, Wiltshire, Swindon
Neighbours: Bath and North East Somerset, North Somerset and South Gloucestershire
Suggested citation: Michal Páleník: EU regions - Bristol – UKK11, IZ Bratislava, retrieved from: https://www.iz.sk/​en/projects/eu-regions/UKK11
---
https://www.iz.sk/en/projects/eu-regions/UKK11