Waldviertel - AT124
EU regions: Austria > Ostösterreich > Lower Austria > Waldviertel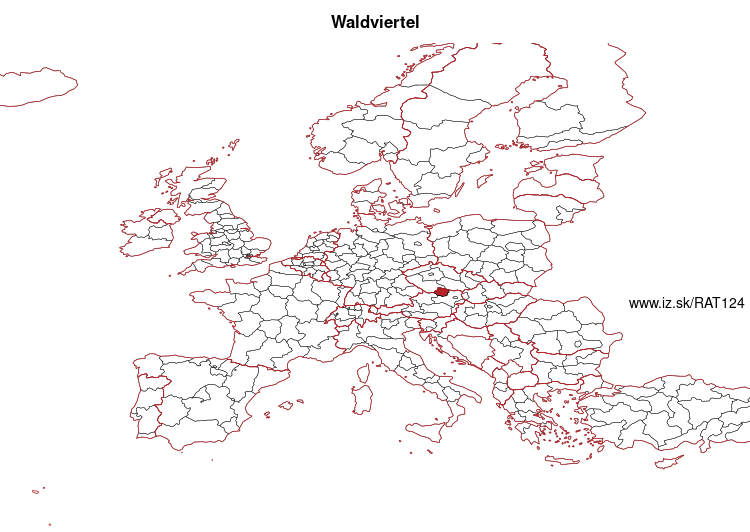 * more on wikidata Q225400 * Waldviertel slovensky: AT124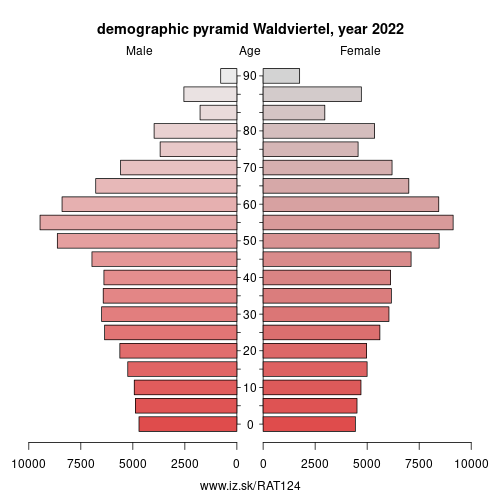 From wikipedia:
The
Waldviertel
(Forest Quarter; Central Bavarian:
Woidviadl
) is the northwestern region of the northeast Austrian state of Lower Austria. It is bounded to the south by the Danube, to the southwest by Upper Austria, to the northwest and the north by the Czech Republic and to the east by the Manhartsberg (537 m, 1,762 ft), which is the survey point dividing
Waldviertel
from
Weinviertel
. Geologically it is a part of the Bohemian Massif.
Further reading
Birgit Zotz, Das Waldviertel – Zwischen Mystik und Klarheit.
other: Lower Austria, Waldviertel, Amstetten District, Wiener Umland/Nordteil, Niederösterreich-Süd, Weinviertel, Wiener Umland/Südteil, St. Pölten
neighbours: Mühlviertel, Amstetten District, Wiener Umland/Nordteil, St. Pölten, South Moravian Region, Weinviertel, South Bohemian Region
Suggested citation: Michal Páleník: EU regions - Waldviertel - AT124, IZ Bratislava, retrieved from: https://www.iz.sk/en/projects/eu-regions/AT124
---
https://www.iz.sk/en/projects/eu-regions/AT124