Traunviertel - AT315
EU regions: Austria > Westösterreich > Upper Austria > Traunviertel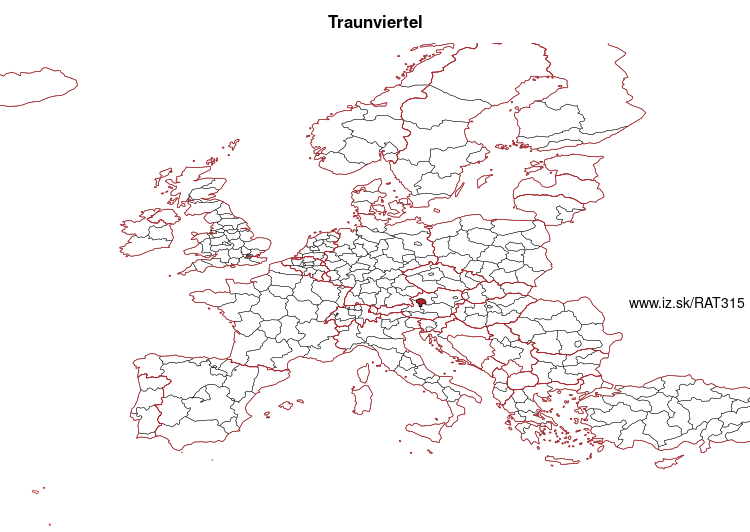 * more on wikidata Q697691 * Traunviertel slovensky: AT315
Composition of population according to age group, education and economic activity, Traunviertel
| age group | low education | middle education | high education |
| --- | --- | --- | --- |
note: in thousands, according to labour force sample survey. P – total population, E – employed, U – unemployed, I – number of ecnomically inactive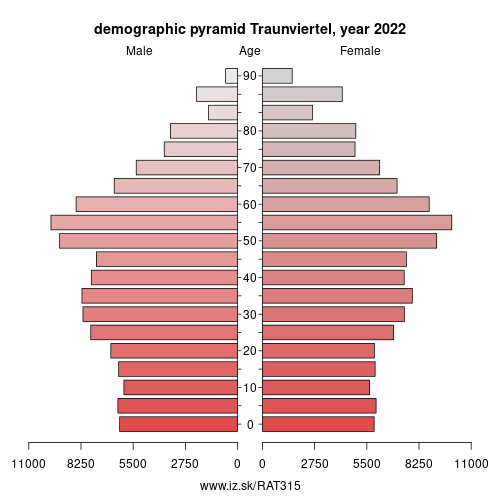 From wikipedia:
The
Traunviertel
(literally German for the
Traun
quarter or district) is an Austrian region belonging to the state of Upper Austria: it is one of four "quarters" of Upper Austria the others being Hausruckviertel, Mühlviertel, and Innviertel. Its name refers to the river Traun which passes through the area.
Region
The region is equivalent with the Austrian political districts of Linz-Land, Steyr-Land, Kirchdorf, Gmunden, Steyr and the city of Linz (only the parts south of river Danube.
other: Upper Austria, Linz-Wels, Mühlviertel, Innviertel, Steyr-Kirchdorf, Traunviertel
neighbours: Salzburg und Umgebung, Innviertel, Liezen, Pinzgau-Pongau, Linz-Wels, Steyr-Kirchdorf
Suggested citation: Michal Páleník: EU regions - Traunviertel - AT315, IZ Bratislava, retrieved from: https://www.iz.sk/en/projects/eu-regions/AT315
---
https://www.iz.sk/en/projects/eu-regions/AT315