Schaumburg – DE928
EU regions: Germany > Lower Saxony > Hanover Government Region > Schaumburg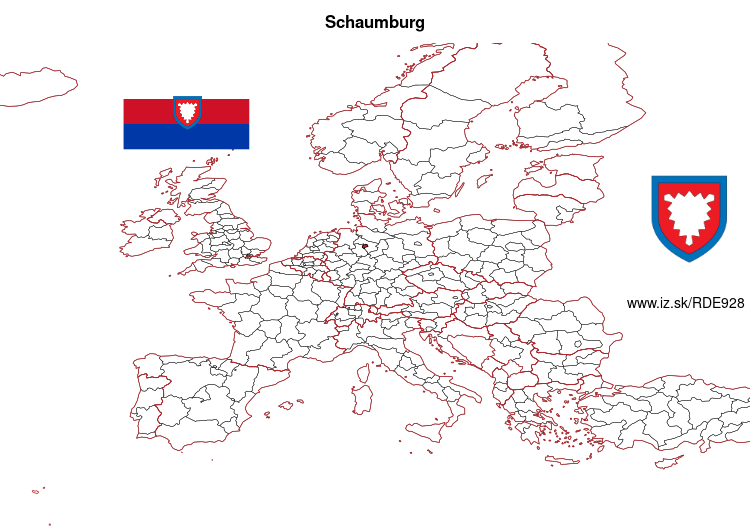 More on wikipedia wikidata Q5966 on OpenStreetMap Schaumburg slovensky: DE928
Demographics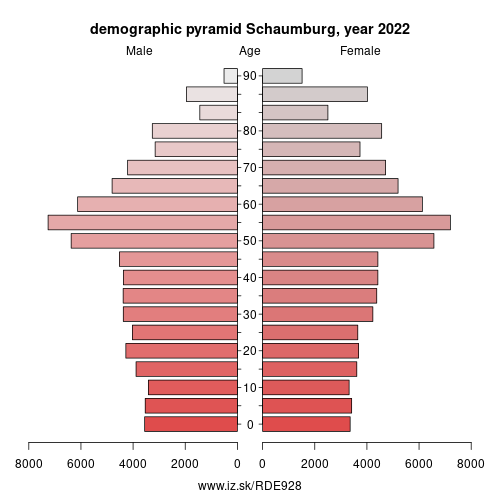 From Wikipedia: Schaumburg is a district (Landkreis) of Lower Saxony, Germany. It is bounded by (clockwise from the north) the districts of Nienburg, Hanover and Hamelin-Pyrmont, and the state of North Rhine-Westphalia (districts of Lippe and Minden-Lübbecke).
History
Landkreis Schaumburg was created on August 1, 1977 within the framework of the Kreisreform (district reform) of Lower Saxony by combining the former districts of Schaumburg-Lippe and Grafschaft Schaumburg. The town of Hessisch Oldendorf was reallocated to Landkreis Hameln-Pyrmont. The communities of Großenheidorn, Idensermoor-Niengraben and Steinhude had already been allocated to the community of Wunsdorf and thereby became part of Landkreis Hanover.
The Landkreis Schaumburg essentially duplicates the borders of Schaumburg at the time of the Middle Ages. Schaumburg was a medieval county, which was founded at the beginning of the 12th century. Shortly after, the Holy Roman Emperor appointed the counts of Schaumburg to become counts of Holstein as well.
During the Thirty Years' War the House of Schaumburg had no male heir, and the county was divided into Schaumburg (which became part of Hesse-Kassel) and the County of Schaumburg-Lippe (1640). As a member of the Confederation of the Rhine, Schaumburg-Lippe raised itself to a principality.
Other: Hanover Government Region, Hildesheim, Nienburg an der Weser, Holzminden, Schaumburg, Hanover region, Hamelin-Pyrmont, Diepholz
Neighbours: Hanover region, Nienburg an der Weser, Hamelin-Pyrmont, Minden-Lübbecke District, Lippe
Suggested citation: Michal Páleník: EU regions - Schaumburg – DE928, IZ Bratislava, retrieved from: https://www.iz.sk/​en/projects/eu-regions/DE928
---
https://www.iz.sk/en/projects/eu-regions/DE928