Lanzarote - ES708
EU regions: Spain > Canary Islands > Canarias > Lanzarote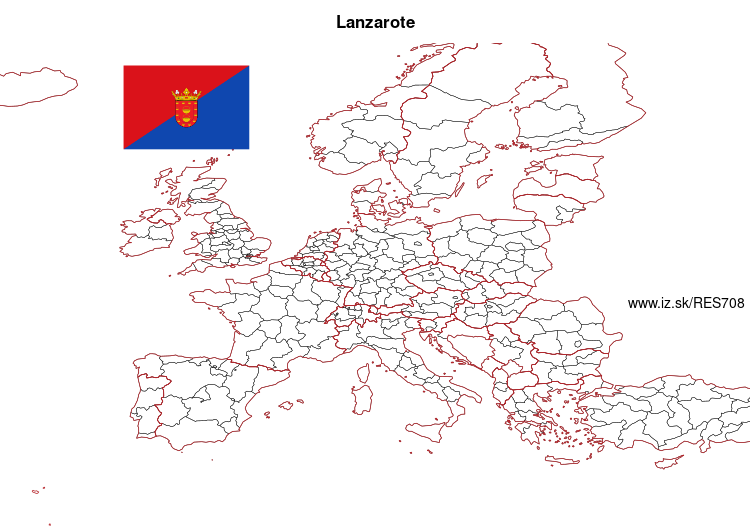 * more on wikidata Q182432 * Lanzarote slovensky: ES708
Composition of population according to age group, education and economic activity, Lanzarote
| age group | low education | middle education | high education |
| --- | --- | --- | --- |
note: in thousands, according to labour force sample survey. P – total population, E – employed, U – unemployed, I – number of ecnomically inactive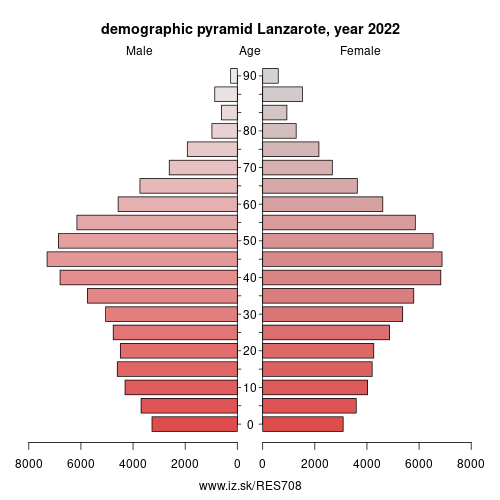 From wikipedia:
Lanzarote
(
UK:
, Spanish: 
[lanθaˈɾote]
, locally 
[lansaˈɾote]
) is a Spanish island, the northernmost and easternmost of the autonomous Canary Islands in the Atlantic Ocean. It is located approximately 125 kilometres (78 miles) off the north coast of Africa and 1,000 kilometres (621 miles) from the Iberian Peninsula. Covering 845.94 square kilometres (326.62 square miles), Lanzarote is the fourth-largest of the islands in the archipelago. With
149

183
inhabitants, it is the third most populous Canary Island, after Tenerife and Gran Canaria. Located in the centre-west of the island is Timanfaya National Park, one of its main attractions. The island was declared a biosphere reserve by UNESCO in 1993. The island's capital is Arrecife.
The first recorded name for the island, given by Italian-Majorcan cartographer Angelino Dulcert, was Insula de Lanzarotus Marocelus, after the Genoese navigator Lancelotto Malocello, from which the modern name is derived. The island's name in the native language was Tyterogaka or Tytheroygaka, which may mean "one that is all ochre" (referring to the island's predominant colour).
Geography
Lanzarote is located 11 kilometres (7 miles) north-east of Fuerteventura and just over 1 kilometre (0.62 miles) from Graciosa. The dimensions of the island are 60 kilometres (37 miles) from north to south and 25 kilometres (16 miles) from west to east.
other: Canarias, Tenerife, La Palma, Lanzarote, La Gomera, Gran Canaria, El Hierro, Fuerteventura
Suggested citation: Michal Páleník: EU regions - Lanzarote - ES708, IZ Bratislava, retrieved from: https://www.iz.sk/en/projects/eu-regions/ES708
---
https://www.iz.sk/en/projects/eu-regions/ES708