Delfzijl – NL112
EU regions: Netherlands > Northern Netherlands > Groningen > Delfzijl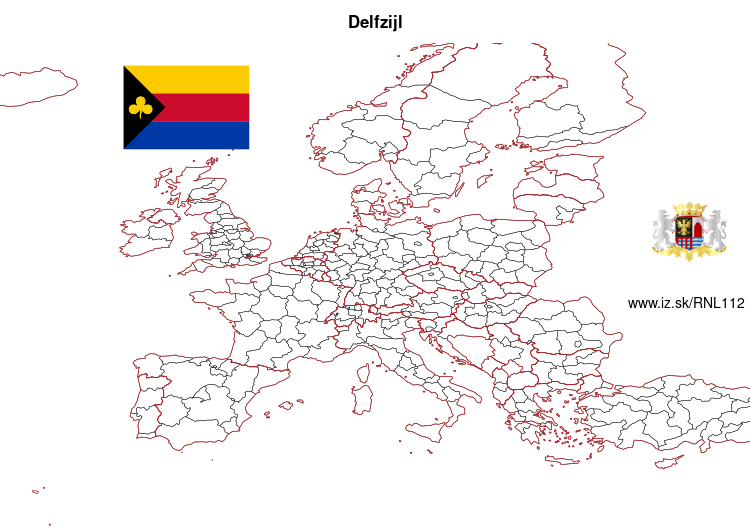 More on wikipedia wikidata Q322986 on OpenStreetMap Delfzijl slovensky: NL112
Demographics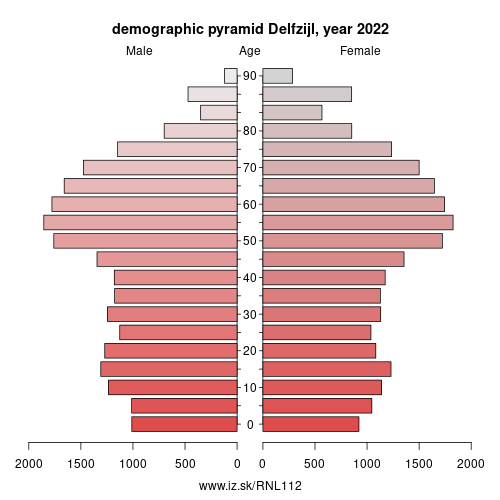 From Wikipedia: Delfzijl (Dutch pronunciation: [dɛlfˈsɛil] (listen); Gronings: Delfsiel) is a city and municipality with a population of 25,651 in the province of Groningen in the northeast of the Netherlands. Delfzijl was a sluice between the Delf and the Ems, which became fortified settlement in the 16th century. The fortifications were removed in the late 19th century. Delfzijl is the fifth largest seaport in the Netherlands, and the largest port in the North East of the country.
Etymology
The name Delfzijl means 'sluice of the Delf'. The Delf was a canal connecting the rivers Fivel and Ems, and is now part of the Damsterdiep. The Dutch verb delven means 'to delve' or 'to dig' and the Dutch noun zijl means 'water outlet' or 'sluice'.
History
Delfzijl was established at the location where three sluices (Dutch: zijlen) were connected. In 1317, a sluice was built in the Delf, a canal which is now part of the Damsterdiep. Delfzijl has been the main sea port of Groningen since medieval times.
In 1580, a square sconce and a church were built in Delfzijl. Fortification was expanded with six bastions in 1591.
Other: Groningen, Oost-Groningen, Overig Groningen, Delfzijl
Neighbours: Overig Groningen, Oost-Groningen
Suggested citation: Michal Páleník: EU regions - Delfzijl – NL112, IZ Bratislava, retrieved from: https://www.iz.sk/​en/projects/eu-regions/NL112
---
https://www.iz.sk/en/projects/eu-regions/NL112