Peterborough – UKH11
EU regions: United Kingdom > East of England > East Anglia > Peterborough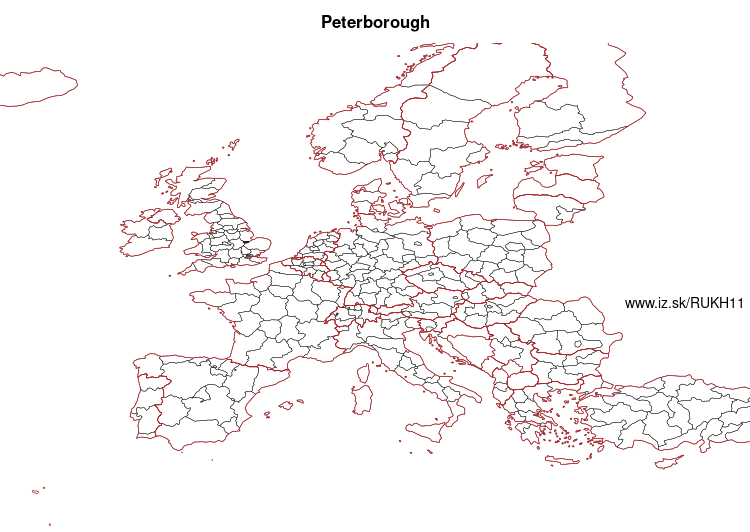 More on wikipedia wikidata Q172438 Peterborough slovensky: UKH11
Demographics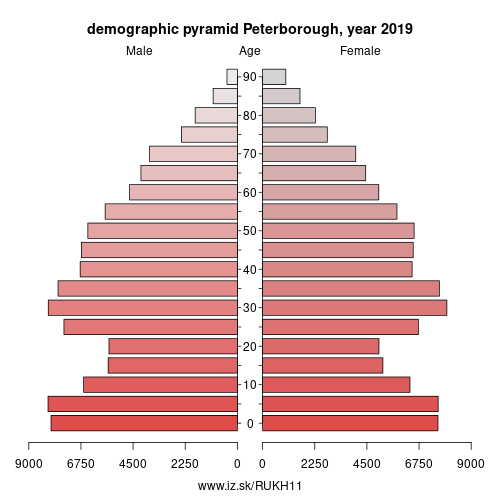 Peterborough
(
(

listen

)
) is a cathedral city in Cambridgeshire, England, with a population of 196,640 in 2015. Historically part of Northamptonshire, it is 75 miles (121 km) north of London, on the River Nene which flows into the North Sea 30 miles (48 km) to the north-east. The railway station is an important stop on the East Coast Main Line between London and Edinburgh. The city is also 70 miles (110 km) east of Birmingham, 38 miles (61 km) east of Leicester, 81 miles (130 km) south of Kingston upon Hull and 65 miles (105 km) west of Norwich.
The local topography is flat, and in some places the land lies below sea level, for example in parts of the Fens to the east of Peterborough. Human settlement in the area began before the Bronze Age, as can be seen at the Flag Fen archaeological site to the east of the current city centre, also with evidence of Roman occupation. The Anglo-Saxon period saw the establishment of a monastery, Medeshamstede, which later became Peterborough Cathedral.
The population grew rapidly after the railways arrived in the 19th century, and Peterborough became an industrial centre, particularly noted for its brick manufacture. After the Second World War, growth was limited until designation as a New Town in the 1960s. Housing and population are expanding and a £1 billion regeneration of the city centre and immediately surrounding area is under way.
Other: East Anglia, Breckland and South Norfolk, Norwich and East Norfolk, Peterborough, North and West Norfolk, Suffolk, Cambridgeshire
Neighbours: Lincolnshire, Leicestershire, Cambridgeshire, North Northamptonshire
Suggested citation: Michal Páleník: EU regions - Peterborough – UKH11, IZ Bratislava, retrieved from: https://www.iz.sk/​en/projects/eu-regions/UKH11
---
https://www.iz.sk/en/projects/eu-regions/UKH11