Cambridgeshire - UKH12
EU regions: United Kingdom > East of England > East Anglia > Cambridgeshire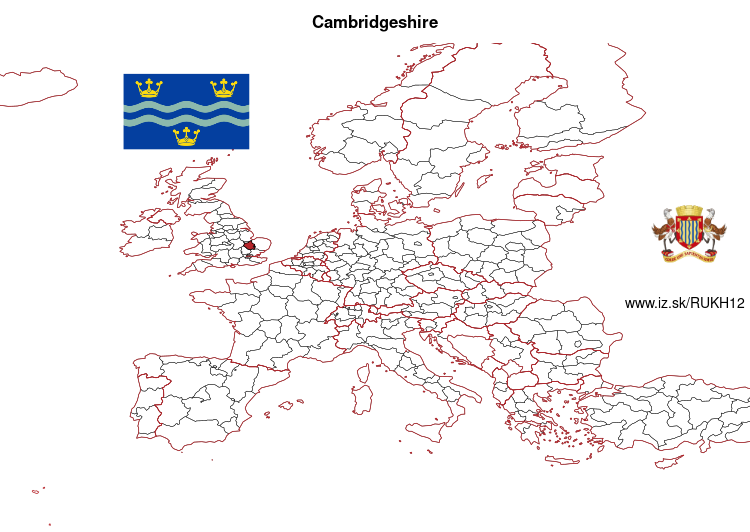 more on wikipedia * more on wikidata Q23112 * Cambridgeshire slovensky: UKH12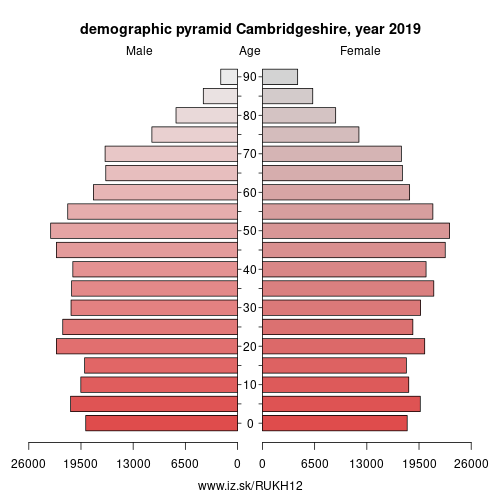 From wikipedia:
Cambridgeshire
(abbreviated
Cambs.
) is a county in the East of England, bordering Lincolnshire to the north, Norfolk to the north-east, Suffolk to the east, Essex and Hertfordshire to the south, and Bedfordshire and Northamptonshire to the west. The city of Cambridge is the county town. Modern Cambridgeshire was formed in 1974 as an amalgamation of the counties of Cambridgeshire and Isle of Ely and Huntingdon and Peterborough, the former covering the historic county of Cambridgeshire (including the Isle of Ely) and the latter covering the historic county of Huntingdonshire and the Soke of Peterborough, historically part of Northamptonshire. It contains most of the region known as Silicon Fen.
Local government is divided between Cambridgeshire County Council and Peterborough City Council, which, since 1998, forms a separate unitary authority. Under the county council, there are five district councils, Cambridge City Council, South Cambridgeshire District Council, East Cambridgeshire District Council, Huntingdonshire District Council and Fenland District Council.
History
Cambridgeshire is noted as the site of Flag Fen in Fengate, one of the earliest-known Neolithic permanent settlements in the United Kingdom, compared in importance to Balbridie in Aberdeen, Scotland. Must Farm quarry, at Whittlesey has been described as 'Britain's Pompeii due to its relatively good condition, including the 'best-preserved Bronze Age dwellings ever found'. A great quantity of archaeological finds from the Stone Age, the Bronze Age and the Iron Age were made in East Cambridgeshire. Most items were found in Isleham.
Cambridgeshire was recorded in the Domesday Book as "Grantbridgeshire" (or rather Grentebrigescire) (related to the river Granta).
Covering a large part of East Anglia, Cambridgeshire today is the result of several local government unifications.
other: East Anglia, Peterborough, Norwich and East Norfolk, Breckland and South Norfolk, North and West Norfolk, Cambridgeshire, Suffolk
neighbours: Hertfordshire, North and West Norfolk, North Northamptonshire, West Essex, Bedford, Essex Haven Gateway, Suffolk, Peterborough, Central Bedfordshire, Lincolnshire
Suggested citation: Michal Páleník: EU regions - Cambridgeshire - UKH12, IZ Bratislava, retrieved from: https://www.iz.sk/en/projects/eu-regions/UKH12
---
https://www.iz.sk/en/projects/eu-regions/UKH12