Plymouth – UKK41
EU regions: United Kingdom > South West England > Devon > Plymouth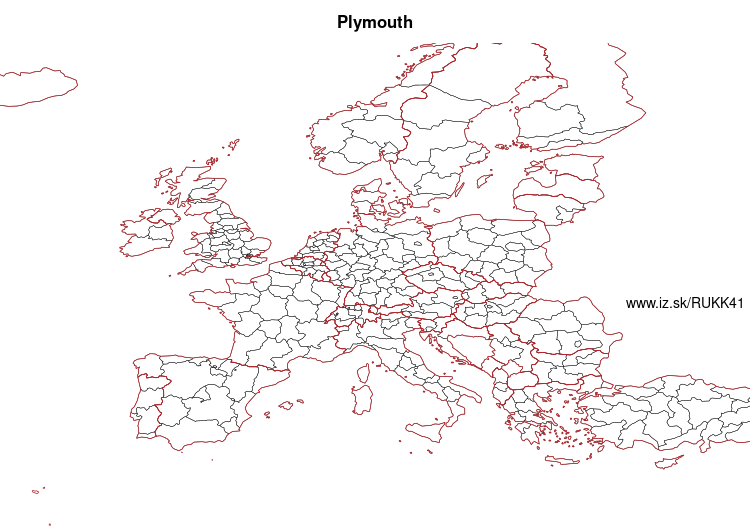 More on wikipedia wikidata Q43382 on OpenStreetMap Plymouth slovensky: UKK41
Demographics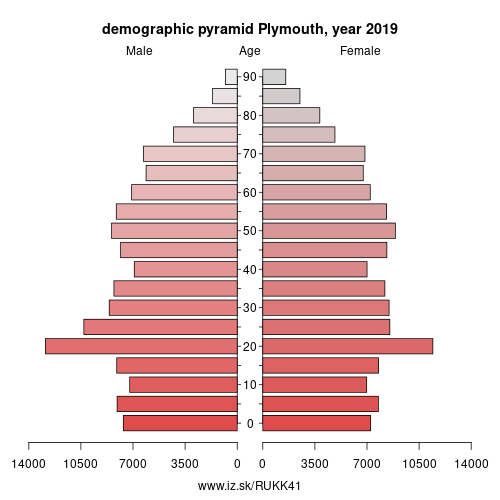 Plymouth
(
(

listen

)
) is a port city situated on the south coast of Devon, England, approximately 37 miles (60 km) south-west of Exeter and 190 miles (310 km) west-south-west of London. Enclosing the city are the mouths of the river Plym and river Tamar, which are naturally incorporated into Plymouth Sound to form a boundary with Cornwall.
Plymouth's early history extends to the Bronze Age when a first settlement emerged at Mount Batten. This settlement continued as a trading post for the Roman Empire, until it was surpassed by the more prosperous village of Sutton founded in the ninth century, now called Plymouth. In 1620, the Pilgrim Fathers departed Plymouth for the New World and established Plymouth Colony, the second English settlement in what is now the United States of America. During the English Civil War, the town was held by the Parliamentarians and was besieged between 1642 and 1646.
Throughout the Industrial Revolution, Plymouth grew as a commercial shipping port, handling imports and passengers from the Americas, and exporting local minerals (tin, copper, lime, china clay and arsenic). The neighbouring town of Devonport became a strategic Royal Naval shipbuilding and dockyard town. In 1914 three neighbouring independent towns, viz., the county borough of Plymouth, the county borough of Devonport, and the urban district of East Stonehouse were merged to form a single County Borough. The combined town took the name of Plymouth which, in 1928, achieved city status.
Other: Devon, Plymouth, Devon, Torbay
Neighbours: Devon
Suggested citation: Michal Páleník: EU regions - Plymouth – UKK41, IZ Bratislava, retrieved from: https://www.iz.sk/​en/projects/eu-regions/UKK41
---
https://www.iz.sk/en/projects/eu-regions/UKK41