Salzgitter - DE912
EU regions: Germany > Lower Saxony > Brunswick Government Region > Salzgitter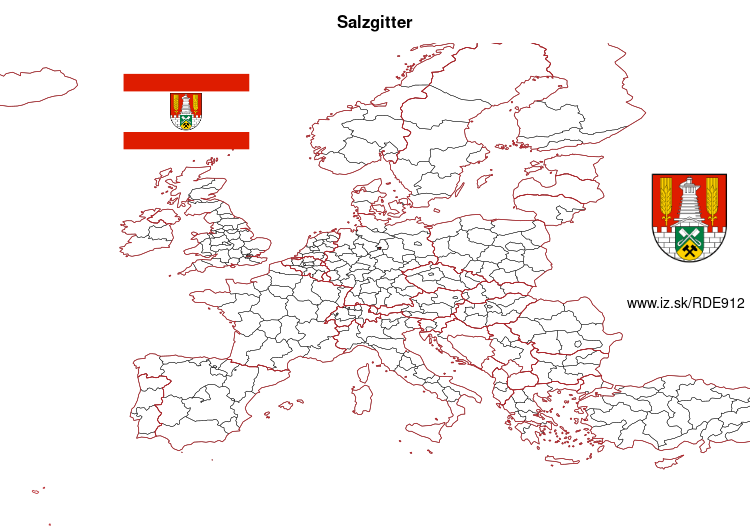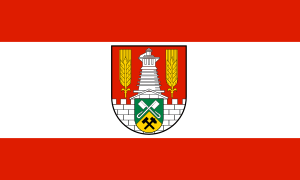 more on wikipedia * more on wikidata Q3200 * on OpenStreetMap * Salzgitter slovensky: DE912
Composition of population according to age group, education and economic activity, Salzgitter
| age group | low education | middle education | high education |
| --- | --- | --- | --- |
note: in thousands, according to labour force sample survey. P – total population, E – employed, U – unemployed, I – number of ecnomically inactive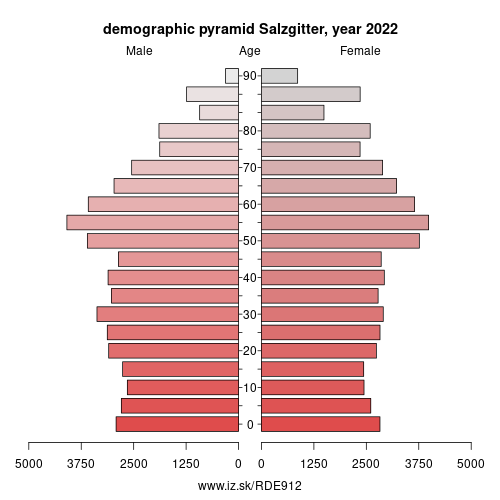 From wikipedia:
Salzgitter
(German pronunciation:
[zalt͡sˈɡɪtɐ]
(

listen

)
) is an independent city in southeast Lower Saxony, Germany, located between Hildesheim and Braunschweig. Together with Wolfsburg and Braunschweig, Salzgitter is one of the seven
Oberzentren
of Lower Saxony (roughly equivalent to a metropolitan area). With 101,079 inhabitants and 223.92 square kilometres (86.46 sq mi) (as of 31 December 2015), its area is the largest in Lower Saxony and one of the largest in Germany. Salzgitter originated as a conglomeration of several small towns and villages, and is today made up of 31 boroughs, which are relatively compact conurbations with wide stretches of open country between them. The main shopping street of the young city is in the borough of Lebenstedt, and the central business district is in the borough of Salzgitter-Bad. The city is connected to the Mittellandkanal and the Elbe Lateral Canal by a distributary. The nearest metropolises are Braunschweig, about 23 kilometres (14 miles) to the northeast, and Hanover, about 51 km (32 miles) to the northwest. The population of the City of Salzgitter has exceeded 100,000 inhabitants since its foundation in 1942 (which made it a city (
Großstadt
) in contrast to a town (
Stadt
) by the German definition), when it was still called
Watenstedt-Salzgitter
. Beside Wolfsburg, Leverkusen and Eisenhüttenstadt, Salzgitter is therefore one of the few cities in Germany founded during the 20th century.
History of the name
Until 31 March 1942, "Salzgitter" was the name of a town where the borough Salzgitter-Bad now is.
other: Brunswick Government Region, Northeim, Goslar, Wolfsburg, Göttingen district, Salzgitter, Brunswick, Gifhorn, Helmstedt district, Peine, Wolfenbüttel
neighbours: Brunswick, Goslar, Peine, Wolfenbüttel, Hildesheim
Suggested citation: Michal Páleník: EU regions - Salzgitter - DE912, IZ Bratislava, retrieved from: https://www.iz.sk/en/projects/eu-regions/DE912
---
https://www.iz.sk/en/projects/eu-regions/DE912