Erzgebirgskreis - DED42
EU regions: Germany > Saxony > Chemnitz Government Region > Erzgebirgskreis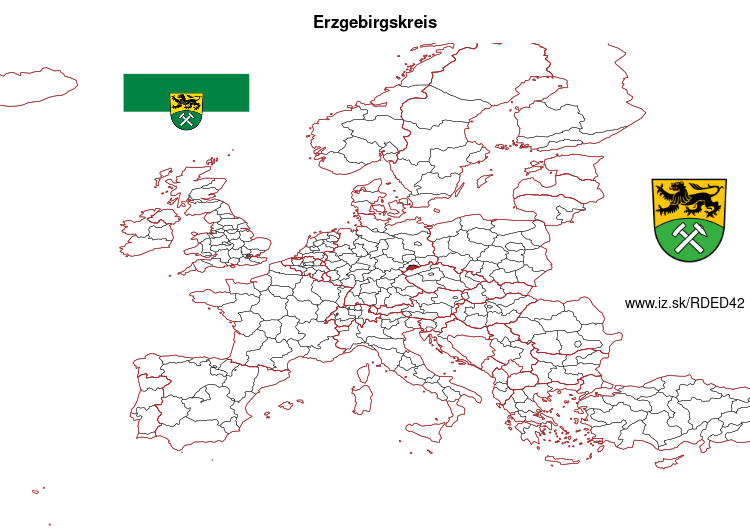 * more on wikidata Q6339 * on OpenStreetMap * Erzgebirgskreis slovensky: DED42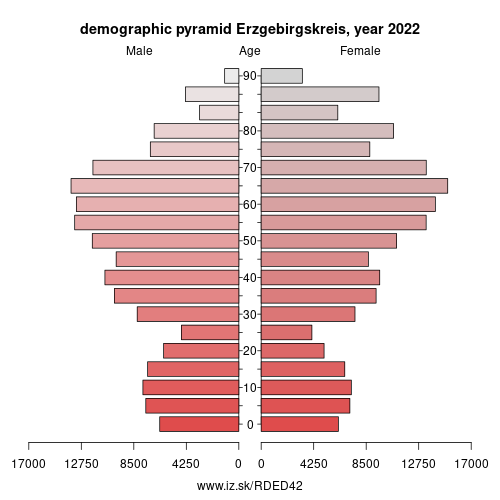 From wikipedia:
Erzgebirgskreis
is a district (
Kreis
) in the Free State of Saxony, Germany. It is named after the Erzgebirge ("Ore Mountains"), a mountain range in the southern part of the district which forms part of the Germany–Czech Republic border. It borders (from the west and clockwise) the districts of Vogtlandkreis and Zwickau, the urban district Chemnitz, the district Mittelsachsen and the Czech Republic.
History
The district was established by merging the former districts of Annaberg, Aue-Schwarzenberg, Stollberg and Mittlerer Erzgebirgskreis as part of the district reform of August 2008.
Geography
The district contains the western part of the Erzgebirge, which also forms the border with the Czech Republic. Several rivers that rise in the Erzgebirge flow through the district, including Zwickauer Mulde and Zschopau.
other: Chemnitz Government Region, Chemnitz, Vogtlandkreis, Zwickau, Mittelsachsen, Erzgebirgskreis
neighbours: Chemnitz, Karlovy Vary Region, Zwickau, Mittelsachsen, Vogtlandkreis, Ústí nad Labem Region
Suggested citation: Michal Páleník: EU regions - Erzgebirgskreis - DED42, IZ Bratislava, retrieved from: https://www.iz.sk/en/projects/eu-regions/DED42
---
https://www.iz.sk/en/projects/eu-regions/DED42