Luxembourg – LU000
EU regions: Luxembourg > Luxembourg > Luxembourg > Luxembourg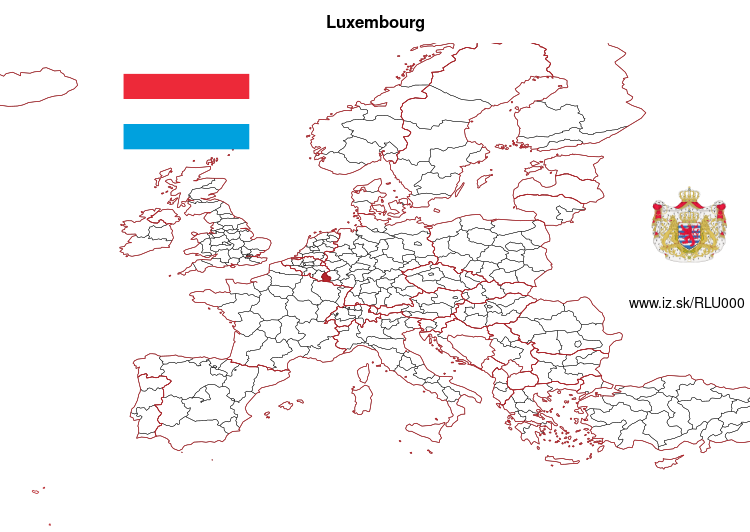 More on wikipedia wikidata Q32 on OpenStreetMap Luxembourg slovensky: LU000
Demographics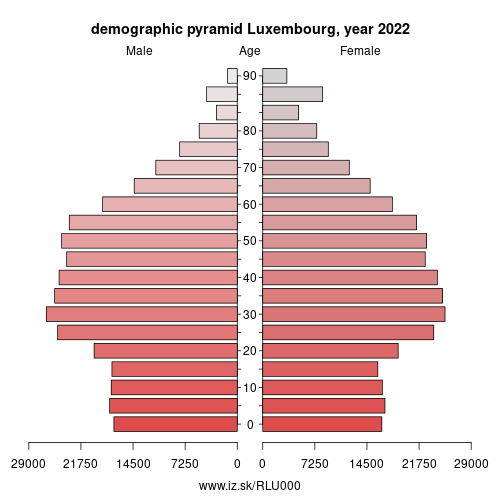 Luxembourg
(
(

listen

)
; Luxembourgish:
Lëtzebuerg
[ˈlətsəbuə̯ɕ]
(

listen

)
; French:
Luxembourg
; German:
Luxemburg
), officially the
Grand Duchy of Luxembourg
, is a small landlocked country in western Europe. It is bordered by Belgium to the west and north, Germany to the east, and France to the south. Its capital, Luxembourg City, is one of the four official capitals of the European Union (together with Brussels, Frankfurt, and Strasbourg) and the seat of the European Court of Justice, the highest judicial authority in the EU. Its culture, people, and languages are highly intertwined with its neighbours, making it essentially a mixture of French and German cultures, as evident by the nation's three official languages: French, German, and the national language of Luxembourgish. The repeated invasions by Germany, especially in World War II, resulted in the country's strong will for mediation between France and Germany and, among other things, led to the foundation of the European Union.
With an area of 2,586 square kilometres (998 sq mi), it is one of the smallest sovereign states in Europe. In 2019, Luxembourg had a population of 613,894, which makes it one of the least-populous countries in Europe, but by far the one with the highest population growth rate. Foreigners account for nearly half of Luxembourg's population. As a representative democracy with a constitutional monarch, it is headed by Grand Duke Henri and is the world's only remaining sovereign grand duchy. Luxembourg is a developed country, with an advanced economy and one of the world's highest GDP (PPP) per capita. The City of Luxembourg with its old quarters and fortifications was declared a UNESCO World Heritage Site in 1994 due to the exceptional preservation of the vast fortifications and the old city.
The history of Luxembourg is considered to begin in 963, when count Siegfried acquired a rocky promontory and its Roman-era fortifications known as Lucilinburhuc, "little castle", and the surrounding area from the Imperial Abbey of St. Maximin in nearby Trier.
Other: Luxembourg, Luxembourg
Neighbours: Arrondissement of Bastogne, Meurthe-et-Moselle, Arrondissement of Arlon, Merzig-Wadern, Trier-Saarburg, Arrondissement of Verviers, Moselle, Eifelkreis Bitburg-Prüm
Suggested citation: Michal Páleník: EU regions - Luxembourg – LU000, IZ Bratislava, retrieved from: https://www.iz.sk/​en/projects/eu-regions/LU000
---
https://www.iz.sk/en/projects/eu-regions/LU000