Kraków – PL213
EU regions: Poland > MAKROREGION POŁUDNIOWY > Lesser Poland Voivodeship > Kraków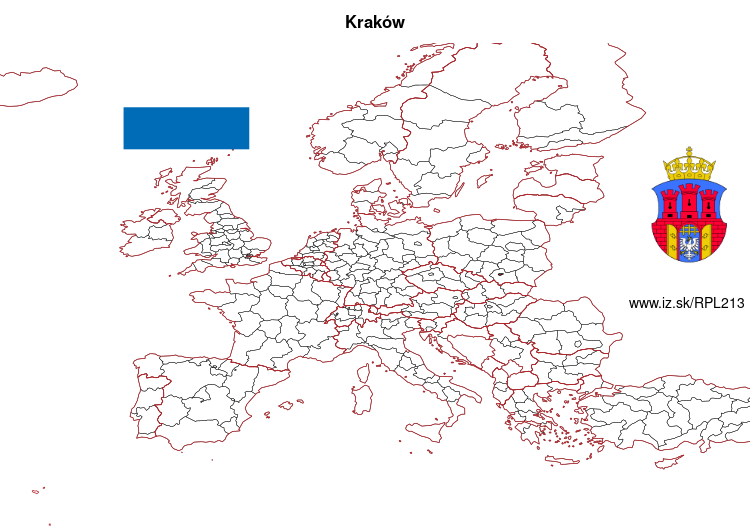 More on wikipedia wikidata Q31487 on OpenStreetMap Kraków slovensky: PL213
Unemployment
Comparisson of unemployment according to ILO methodology and registered unemployment yeilds some differences.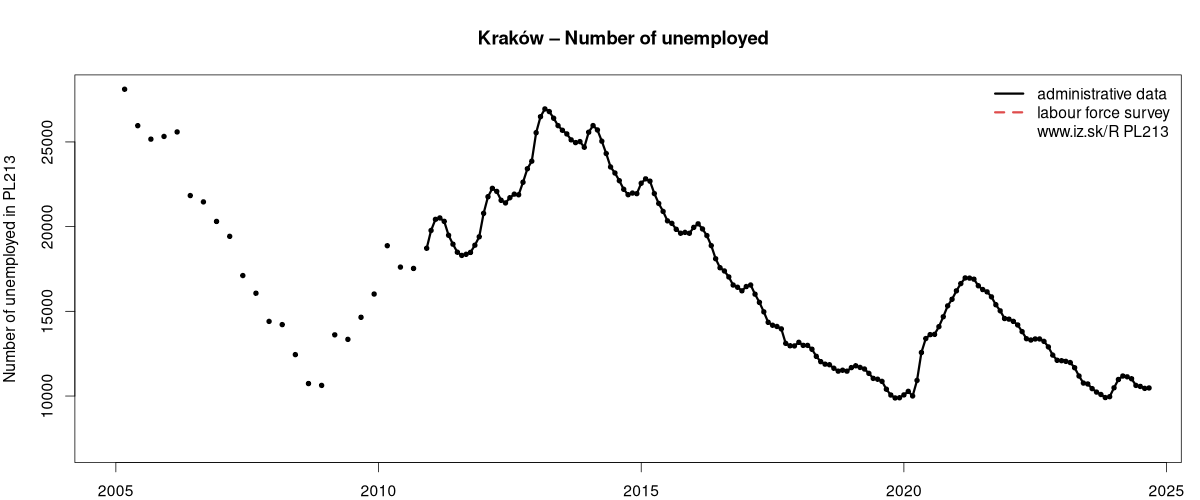 Data on unemployment in counties of Kraków are available at Local Administrative Units data of Visegrad countries.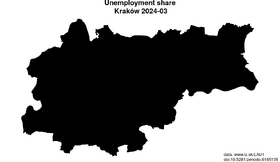 Demographics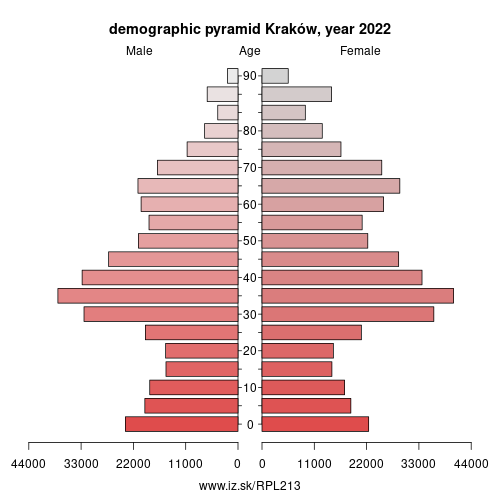 Kraków
(, also
US:
,
UK:
, Polish: 
[ˈkrakuf]
(

listen

)
), also spelled
Cracow
or
Krakow
in English, is the second largest and one of the oldest cities in Poland. Situated on the Vistula River in the Lesser Poland region, the city dates back to the 7th century. Kraków was the official capital of Poland until 1596 and has traditionally been one of the leading centres of Polish academic, economic, cultural and artistic life. Cited as one of Europe's most beautiful cities, its Old Town was declared a UNESCO World Heritage Site.
The city has grown from a Stone Age settlement to Poland's second most important city. It began as a hamlet on Wawel Hill and was already being reported as a busy trading centre of Central Europe in 965. With the establishment of new universities and cultural venues at the emergence of the Second Polish Republic in 1918 and throughout the 20th century, Kraków reaffirmed its role as a major national academic and artistic centre. The city has a population of about 770,000, with approximately 8 million additional people living within a 100 km (62 mi) radius of its main square.
After the invasion of Poland by Nazi Germany at the start of World War II, the newly defined Distrikt Krakau (Kraków District) became the capital of Germany's General Government. The Jewish population of the city was forced into a walled zone known as the Kraków Ghetto, from which they were sent to German extermination camps such as the nearby Auschwitz never to return, and the Nazi concentration camps like Płaszów. However, the city was spared from destruction and major bombing.
Other: Lesser Poland Voivodeship, Oświęcimski, Nowotarski, Tarnowski, Nowosądecki, Kraków County, Kraków
Neighbours: Kraków County
Suggested citation: Michal Páleník: EU regions - Kraków – PL213, IZ Bratislava, retrieved from: https://www.iz.sk/​en/projects/eu-regions/PL213
---
https://www.iz.sk/en/projects/eu-regions/PL213

Statistical data on LAU1 regions of Slovakia, Czechia, Poland, Hungary. This LAU1 dataset contains data on population, age structure of inhabitants, on number and structure of unemployed and is regularly updated.. . .