Kronoberg County – SE212
EU regions: Sweden > Southern Sweden > Småland and the islands > Kronoberg County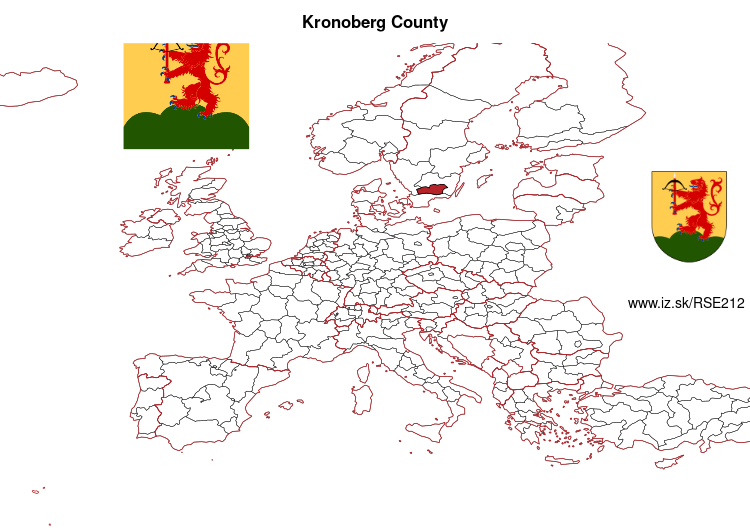 More on wikipedia wikidata Q104746 on OpenStreetMap Kronoberg County slovensky: SE212
Demographics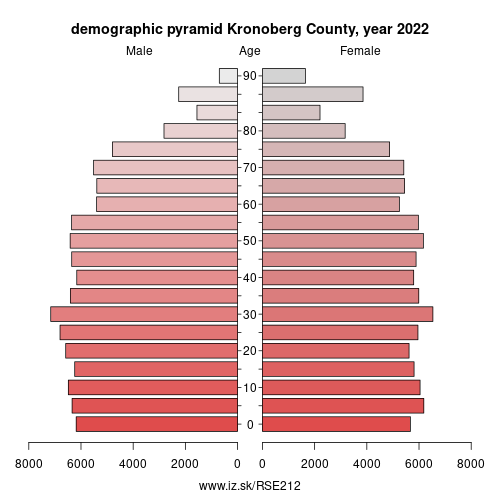 From Wikipedia: Anhalt-Zerbst was a district in Saxony-Anhalt, Germany. It is bounded by (from the north and clockwise) the districts Potsdam-Mittelmark (Brandenburg) and Wittenberg, the city of Dessau and the districts of Köthen, Schönebeck and Jerichower Land.
History
While Zerbst is a small town today, it once was together with Dessau one of the two central cities of Anhalt. When the state of Anhalt was dissolved in 1603, one of the successor states was the principality of Anhalt-Zerbst. It was a small state with almost no political power. In 1793 the line of the princes became extinct, and Anhalt-Zerbst was annexed by the neighbouring principality of Anhalt-Dessau.
The present district was established in 1994 by merging the former districts of Zerbst and Roßlau with parts of the former district of Gräfenhainichen. Its borders are roughly identical with the ancient principality.
The district of Anhalt-Zerbst was dissolved in 2007 and divided into the new districts of Anhalt-Bitterfeld, Jerichower Land and Wittenberg.
Catherine II of Russia was by birth a princess of Anhalt-Zerbst.
Other: Småland and the islands, Kalmar County, Jönköping County, Kronoberg County, Gotland County
Neighbours: Blekinge County, Halland County, Skåne County, Jönköping County, Kalmar County
Suggested citation: Michal Páleník: EU regions - Kronoberg County – SE212, IZ Bratislava, retrieved from: https://www.iz.sk/​en/projects/eu-regions/SE212
---
https://www.iz.sk/en/projects/eu-regions/SE212