Sheffield – UKE32
EU regions: United Kingdom > Yorkshire and the Humber > South Yorkshire > Sheffield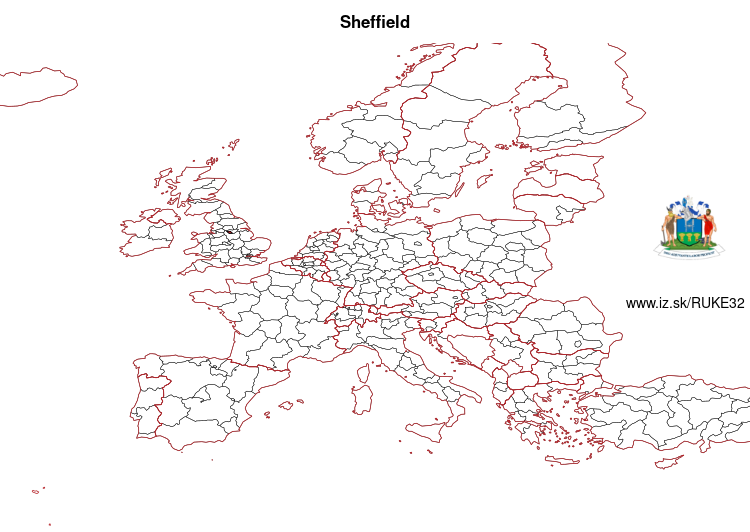 More on wikipedia wikidata Q42448 on OpenStreetMap Sheffield slovensky: UKE32
Demographics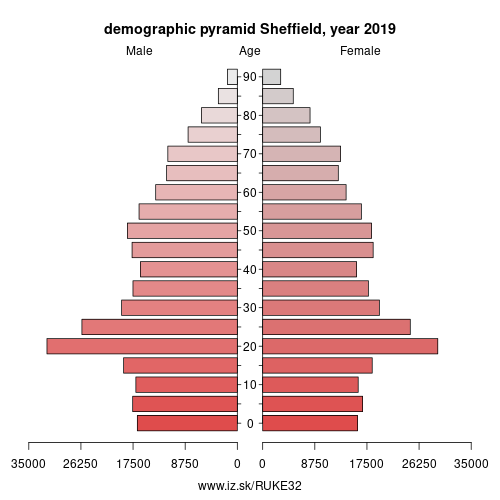 Sheffield
is a city and metropolitan borough in South Yorkshire, England. Historically part of the West Riding of Yorkshire, its name derives from the River Sheaf, which runs through the city. With some of its southern suburbs annexed from Derbyshire, the city has grown from its largely industrial roots to encompass a wider economic base. The population of the City of Sheffield is 582,506 (mid-2018 est.) and it is one of the eight largest regional English cities that make up the Core Cities Group. Sheffield is the third-largest English district by population. The metropolitan population of Sheffield is 1,569,000.
The city is in the eastern foothills of the Pennines, and the valleys of the River Don and its four tributaries, the Loxley, the Porter Brook, the Rivelin and the Sheaf. Sixty-one per cent of Sheffield's entire area is green space, and a third of the city lies within the Peak District national park. There are more than 250 parks, woodlands and gardens in the city, which is estimated to contain around 4.5 million trees.
Sheffield played a crucial role in the Industrial Revolution, with many significant inventions and technologies developed in the city. In the 19th century, the city saw a huge expansion of its traditional cutlery trade, when stainless steel and crucible steel were developed locally, fuelling an almost tenfold increase in the population. Sheffield received its municipal charter in 1843, becoming the City of Sheffield in 1893.
Other: South Yorkshire, Sheffield, Barnsley, Doncaster and Rotherham
Neighbours: Derbyshire, East Derbyshire, Barnsley, Doncaster and Rotherham
Suggested citation: Michal Páleník: EU regions - Sheffield – UKE32, IZ Bratislava, retrieved from: https://www.iz.sk/​en/projects/eu-regions/UKE32
---
https://www.iz.sk/en/projects/eu-regions/UKE32