Yorkshire and the Humber – UKE
EU regions: United Kingdom > Yorkshire and the Humber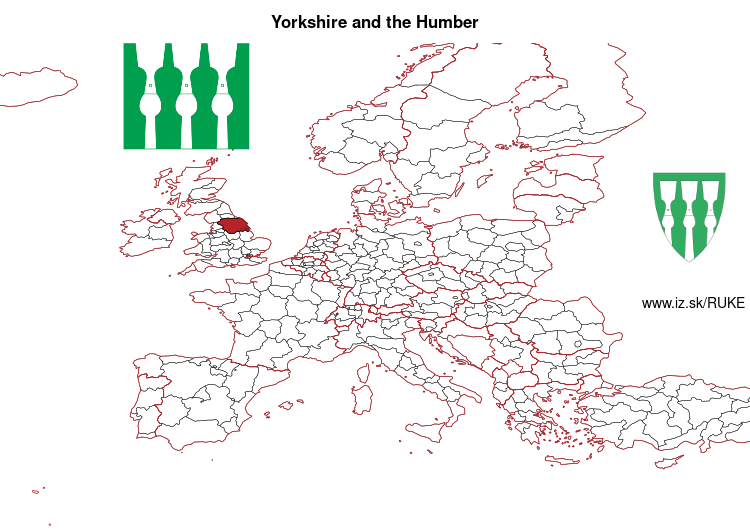 More on wikipedia wikidata Q48063 on OpenStreetMap Yorkshire and the Humber slovensky: UKE
Subregions: East Yorkshire and Northern Lincolnshire, North Yorkshire, South Yorkshire, West Yorkshire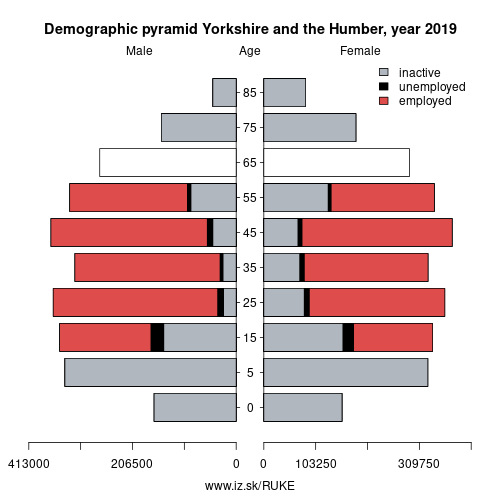 Unemployment
Demographics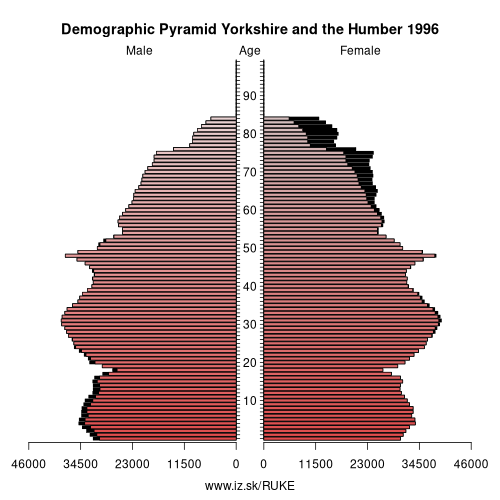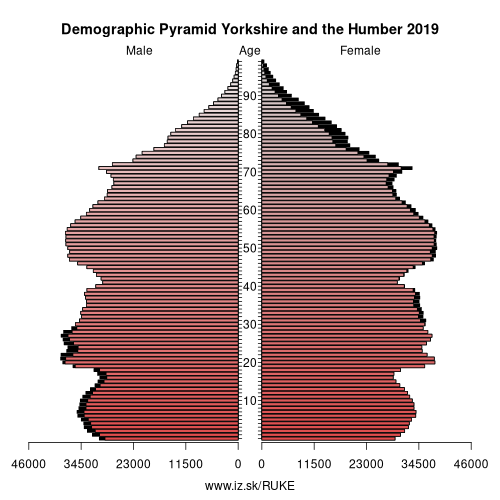 Employment by sectors, Yorkshire and the Humber
| NACE r2 | | % | NACE r2 | | % |
| --- | --- | --- | --- | --- | --- |
| A | 27.8 | 1 % | B-E | 343.1 | 13 % |
| F | 187.8 | 7 % | G-I | 616.3 | 24 % |
| J | 74.7 | 3 % | K | 87.6 | 3 % |
| L | 24.4 | 1 % | M_N | 269.3 | 10 % |
| NRP | 12.7 | 0 % | O-Q | 796.2 | 31 % |
| R-U | 133.6 | 5 % | TOTAL | 2573.6 | 100 % |
Data for the period year 2019. Source of the data is Eurostat, table [lfst_r_lfe2en2].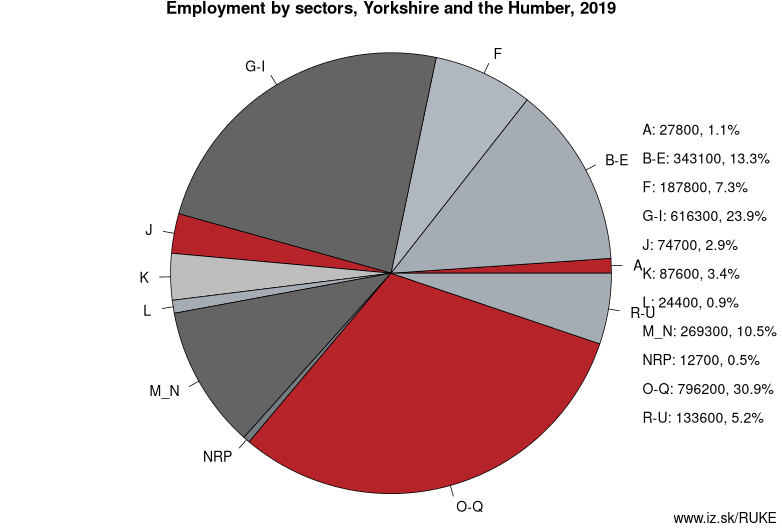 From Wikipedia: Hedmark ([ˈhêːdmɑrk] (listen)) was a county in Norway before 1 January 2020, bordering Trøndelag to the north, Oppland to the west and Akershus to the south. The county administration is in Hamar.
Hedmark and Oppland counties were merged into Innlandet county on 1 January 2020, when Norway's former 19 counties became 10 bigger counties / regions
Hedmark made up the northeastern part of Østlandet, the southeastern part of the country. It had a long border with Sweden to the east (Dalarna County and Värmland County). The largest lakes were Femunden and Mjøsa, the largest lake in Norway. Parts of Glomma, Norway's longest river, flowed through Hedmark. Geographically,
Hedmark was traditionally divided into: Hedemarken (east of the lake Mjøsa), Østerdalen ("East Valley" north of the town Elverum), and Solør / Glåmdalen (south of Elverum) and Odal in the very south. Hedmark and Oppland were the only Norwegian counties with no coastline. Hedmark also hosted some events of the 1994 Winter Olympic Games.
Hamar, Kongsvinger, Elverum and Tynset were cities in the county.
Other: United Kingdom, Wales, North West England, Scotland, Northern Ireland, East of England, South East England, East Midlands, Greater London, West Midlands, Yorkshire and the Humber, North East England, South West England
Neighbours: East Midlands, North West England, North East England
Subregions: East Yorkshire and Northern Lincolnshire, North Yorkshire, South Yorkshire, West Yorkshire
Suggested citation: Michal Páleník: EU regions - Yorkshire and the Humber – UKE, IZ Bratislava, retrieved from: https://www.iz.sk/​en/projects/eu-regions/UKE
---
https://www.iz.sk/en/projects/eu-regions/UKE