Leicester – UKF21
EU regions: United Kingdom > East Midlands > Leicestershire, Rutland and Northamptonshire > Leicester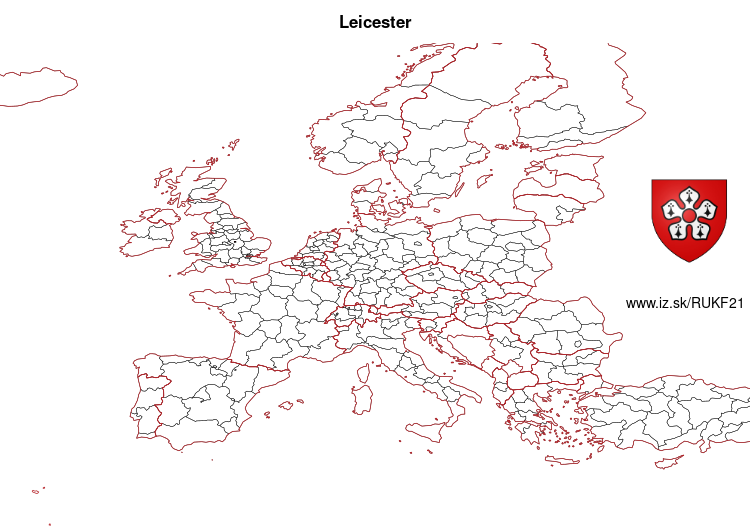 More on wikipedia wikidata Q83065 Leicester slovensky: UKF21
Demographics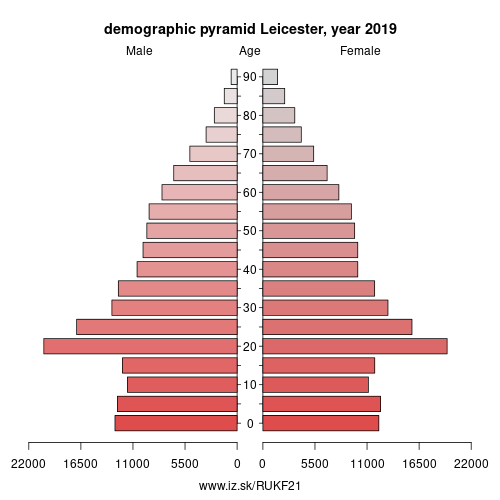 Leicester

(

(

listen

)

LEST

-ər

) is a city and unitary authority area in the East Midlands of England, and the county town of Leicestershire. The city lies on the River Soar and close to the eastern end of the National Forest. It is to the north-east of Birmingham and Coventry, south of Nottingham, and west of Peterborough.

The 2016 mid year estimate of the population of the City of Leicester unitary authority was 348,300, an increase of approximately 18,500 ( 5.6 %) from the 2011 census figure of 329,839, making it the most populous municipality in the East Midlands region. The associated urban area is also the 11th most populous in England and the 13th most populous in the United Kingdom.

Leicester is at the intersection of two major railway lines—the north/south Midland Main Line and the east/west Birmingham to London Stansted CrossCountry line; as well as the confluence of the M1/M69 motorways and the A6/A46 trunk routes. Leicester is the home to football club Leicester City and rugby club Leicester Tigers.
Name
The name of Leicester is recorded in the 9th-century History of the Britons as Cair Lerion (whence Welsh Caerlŷr), and in the Anglo-Saxon Chronicle as Ligora-ceastre. In the Domesday Book of 1086, it is recorded as Ledecestre. The first element of the name, Ligora or Legora, is explained as a Brittonic river name, in a suggestion going back to William Somner (1701) an earlier name of the River Soar, cognate with the name of the Loire. The second element of the name comes from the Latin castrum which is reflected in both Welsh cair and Anglo-Saxon ceastre.
Other: Leicestershire, Rutland and Northamptonshire, Leicestershire, Leicester, West Northamptonshire, North Northamptonshire
Neighbours: Leicestershire
Suggested citation: Michal Páleník: EU regions - Leicester – UKF21, IZ Bratislava, retrieved from: https://www.iz.sk/​en/projects/eu-regions/UKF21
---
https://www.iz.sk/en/projects/eu-regions/UKF21