Rogaland – NO043
EU regions: Norway > Norway > Agder og Rogaland > Rogaland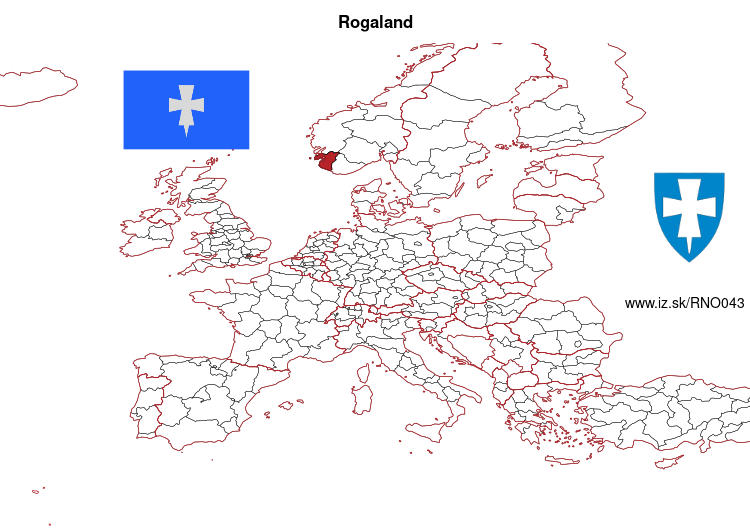 More on wikipedia wikidata Q50624 on OpenStreetMap Rogaland slovensky: NO043
Demographics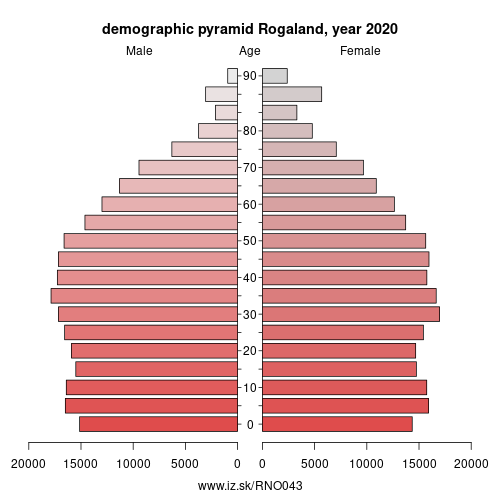 From Wikipedia: Rogaland [²ruːɡɑlɑn] (listen) is a county in Western Norway, bordering Hordaland, Telemark, Aust-Agder, and Vest-Agder counties. Rogaland is the center of the Norwegian petroleum industry. In 2016, Rogaland had an unemployment rate of 4.9 %, one of the highest in Norway. In 2015, Rogaland had a fertility rate of 1.78 children per woman, which is the highest in the country.
The Diocese of Stavanger for the Church of Norway includes all of Rogaland county.
Etymology
Rogaland
is the region's Old Norse name, which was revived in modern times. During Denmark's rule of Norway until the year 1814, the county was named
Stavanger amt
, after the large city of Stavanger. The first element is the plural genitive case of
rygir
which is probably referring to the name of an old Germanic tribe (see Rugians). The last element is
land
which means "land" or "region". In Old Norse times, the region was called
Rygjafylki
.
Coat-of-arms
The coat-of-arms is modern; it was granted on 11 January 1974. The arms are blue with a white or silver pointed cross in the centre.
Other: Agder og Rogaland, Aust-Agder, Vest-Agder, Rogaland
Neighbours: Telemark, Aust-Agder, Hordaland, Vest-Agder
Suggested citation: Michal Páleník: EU regions - Rogaland – NO043, IZ Bratislava, retrieved from: https://www.iz.sk/​en/projects/eu-regions/NO043
---
https://www.iz.sk/en/projects/eu-regions/NO043