Telemark – NO034
EU regions: Norway > Norway > Sør-Østlandet > Telemark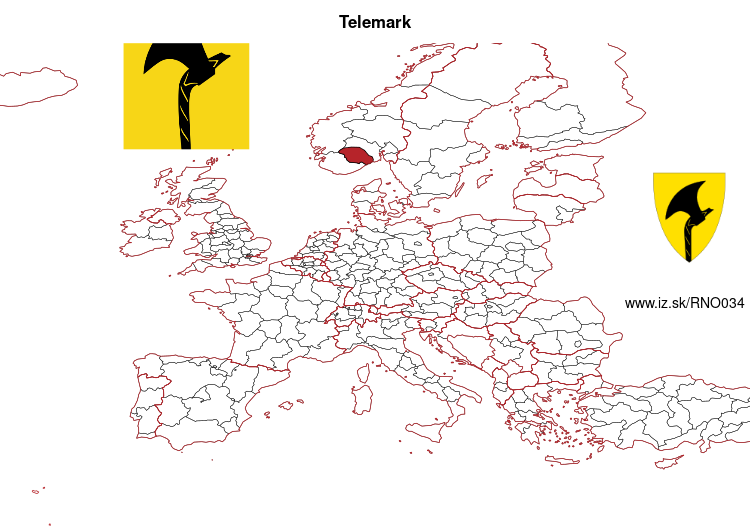 More on wikipedia wikidata Q2254 Telemark slovensky: NO034
Demographics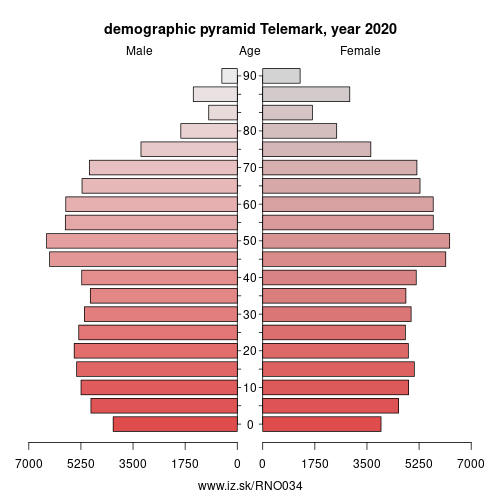 From Wikipedia: Telemark [²teːləmɑrk] (listen) is a traditional region and county in Norway. The region borders Vestfold, Buskerud, Hordaland, Rogaland and Aust-Agder. Telemark means the "mark of the Thelir", the ancient North Germanic tribe that inhabited what is now known as Upper Telemark in the Migration Period and the Viking Age. Telemark will cease to be an administrative entity on 1 January 2020, when the county is set to merge with neighboring Vestfold to form the combined Telemark og Vestfold administrative region.
Historically the name Telemark only referred to Upper Telemark, while the coastal areas of the modern county were considered separate regions. The modern county was established as the fief Bratsberg in the late Middle Ages, during Norway's union with Denmark. With the introduction of absolute monarchy in 1662 it became a county, and it was renamed Telemark in 1919. The county administration is in the port town Skien, which was in the early modern period Norway's most important city, ahead of Christiania.
Upper Telemark or Telemark proper has a varied and often scenic landscape, with many hills, mountains, valleys and lakes. It traditionally lacked cities and is marked by its distinct cultural traditions in regards to language, music, clothing, handcrafts, food, architecture and its traditionally egalitarian farmer society dating back to the Viking Age. It retained Norse culture and linguistic heritage to a larger degree than other regions in Norway, and was historically regarded as the most violent society in Norway.
Other: Sør-Østlandet, Buskerud, Vestfold, Østfold, Telemark
Neighbours: Rogaland, Aust-Agder, Vestfold, Hordaland, Buskerud
Suggested citation: Michal Páleník: EU regions - Telemark – NO034, IZ Bratislava, retrieved from: https://www.iz.sk/​en/projects/eu-regions/NO034
---
https://www.iz.sk/en/projects/eu-regions/NO034