Østfold – NO031
EU regions: Norway > Norway > Sør-Østlandet > Østfold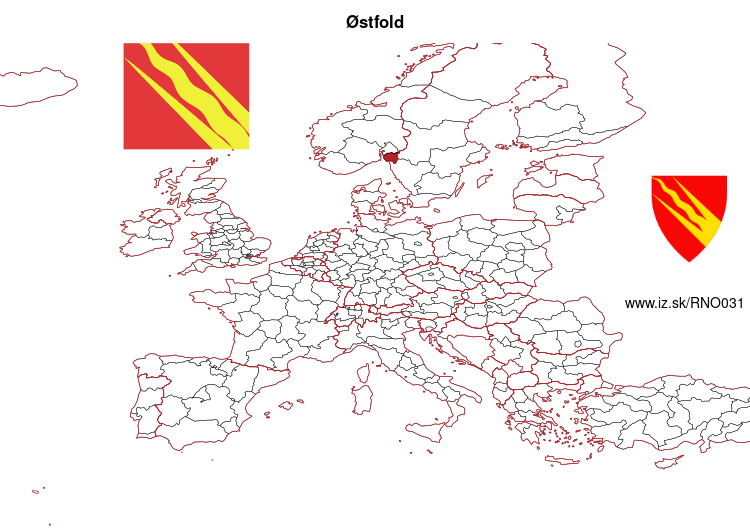 More on wikipedia wikidata Q50614 Østfold slovensky: NO031
Demographics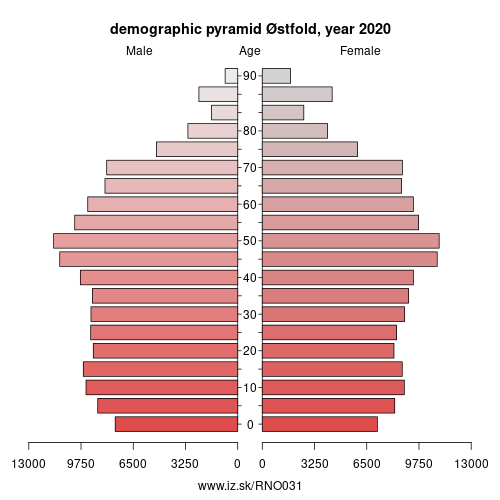 From Wikipedia: Østfold [²œstfɔl] (listen) is a county in southeastern Norway, bordering Akershus and southwestern Sweden (Västra Götaland County and Värmland), while Buskerud and Vestfold are on the other side of Oslofjord. The county's administrative seat is Sarpsborg.
Many manufacturing facilities are situated here, such as the world's most advanced biorefinery, Borregaard in Sarpsborg. Fredrikstad has shipyards. There are granite mines in Østfold and stone from these were used by Gustav Vigeland.
The county slogan is "The heartland of Scandinavia". The local dialect is characterized by its geographical proximity to Sweden.
The name
The old name of the Oslofjord was Fold; Østfold means 'the region east of the Fold' (see also Vestfold). The name was first recorded in 1543; in the Middle Ages the name of the county was Borgarsysla 'the county/sýsla of the city Borg (now Sarpsborg)'. Later, when Norway was under Danish rule, the Danish king divided the area into many baronies.
Other: Sør-Østlandet, Østfold, Buskerud, Vestfold, Telemark
Neighbours: Akershus, Värmland County, Västra Götaland County
Suggested citation: Michal Páleník: EU regions - Østfold – NO031, IZ Bratislava, retrieved from: https://www.iz.sk/​en/projects/eu-regions/NO031
---
https://www.iz.sk/en/projects/eu-regions/NO031