Vestfold – NO033
EU regions: Norway > Norway > Sør-Østlandet > Vestfold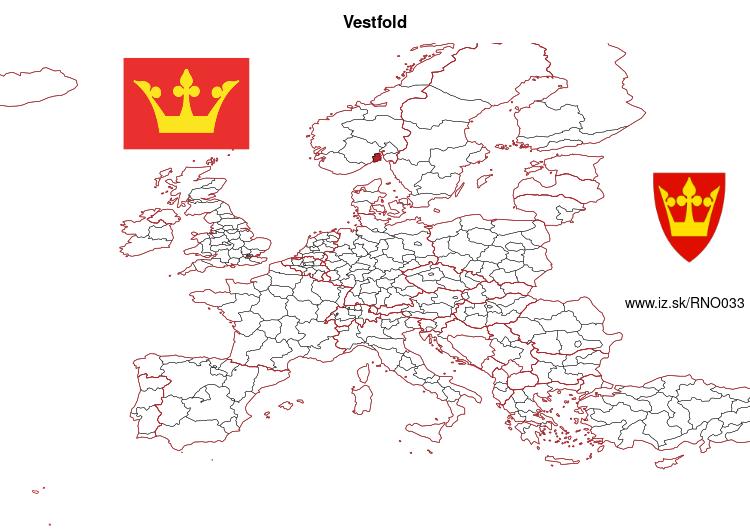 More on wikipedia wikidata Q50619 Vestfold slovensky: NO033
Demographics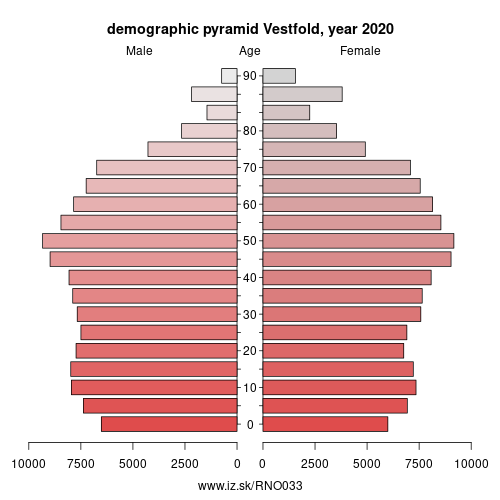 Vestfold
[²vɛstfɔl]
(

listen

)
is a county in Norway, on the western shore of the Oslofjord. It borders Buskerud and Telemark. The county administration is in Tønsberg, Norway's oldest city, and the largest city is Sandefjord. With the exception of the city-county of Oslo, Vestfold is the smallest county in Norway by area.
Vestfold is located west of the Oslofjord, as the name indicates. It includes many smaller, but well-known towns in Norway, such as Larvik, Sandefjord, Tønsberg and Horten; these towns run from Oslo in an almost constant belt of urban areas along the coast, ending in Grenland in neighbouring region Telemark. The river Numedalslågen runs through the county. Many islands are located at the coast. Vestfold is mostly dominated by lowland and is among the best agricultural areas of Norway. Winters last about three months, while pleasant summer temperatures last from May to September, with a July average high of 17 °C (63 °F).
Vestfold is traditionally known for shipping and sailing. Sandefjord was formerly a headquarters for the Norwegian whaling fleet, and Horten used to be an important naval port.
Other: Sør-Østlandet, Østfold, Buskerud, Vestfold, Telemark
Neighbours: Telemark, Buskerud
Suggested citation: Michal Páleník: EU regions - Vestfold – NO033, IZ Bratislava, retrieved from: https://www.iz.sk/​en/projects/eu-regions/NO033
---
https://www.iz.sk/en/projects/eu-regions/NO033