Buskerud – NO032
EU regions: Norway > Norway > Sør-Østlandet > Buskerud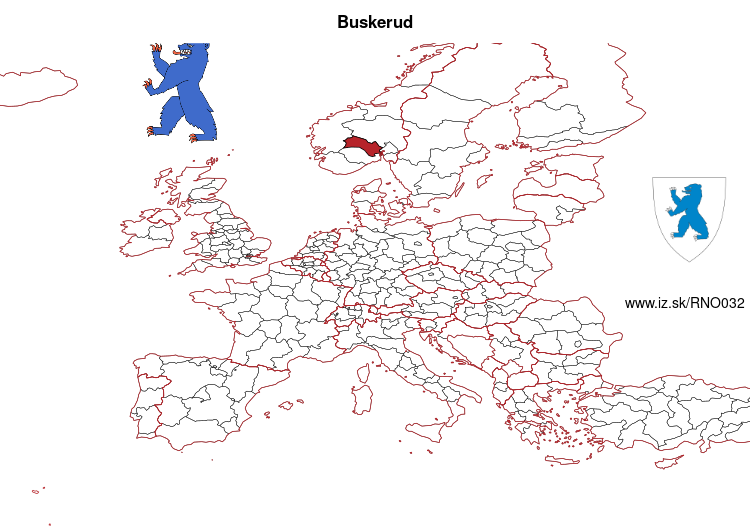 More on wikipedia wikidata Q50618 Buskerud slovensky: NO032
Demographics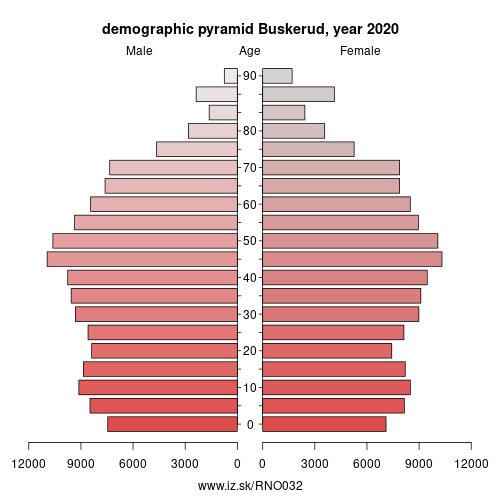 From Wikipedia: Buskerud (Urban East Norwegian pronunciation: [²bʉskərʉːd] (listen)) is a county in Norway, bordering Akershus, Oslo, Oppland, Sogn og Fjordane, Hordaland, Telemark and Vestfold. The county extends from the Oslofjord and Drammensfjorden in the southeast to Hardangervidda mountain range in the northwest. The county administration is located in Drammen. Together with Akershus and Østfold, Buskerud will form the new, larger county Viken, from 1 January 2020.
Etymology
The county is named after the old manor Buskerud (Old Norse: Biskupsruð) located on the west side of the Drammen River in Åmot, Modum municipality. The first element is the genitive case of biskup, 'bishop' (referring to the Bishop of Hamar), the last element is ruð n 'clearing, farm'. The farm was one of the largest in Buskerud, and the original name of the farm (before it became a benefice) was probably Modum. At the time of the Reformation (c. 1536–39) the farm became property of the Crown at which time the farm then served as the residence of the king's bailiffs until 1668.
Geography
Buskerud extends from Hurum at the Oslofjord to the Halling mountains and Hardanger. The county is conventionally divided into traditional districts. These are Hallingdal, Numedal, Ringerike, Lower Buskerud, which was originally part of Vestfold, and Western Vingulmark.
Hallingdal consists of Flå, Nes, Gol, Hemsedal, Ål and Hol.
Other: Sør-Østlandet, Buskerud, Vestfold, Østfold, Telemark
Neighbours: Sogn og Fjordane, Akershus, Oppland, Telemark, Oslo, Vestfold, Hordaland
Suggested citation: Michal Páleník: EU regions - Buskerud – NO032, IZ Bratislava, retrieved from: https://www.iz.sk/​en/projects/eu-regions/NO032
---
https://www.iz.sk/en/projects/eu-regions/NO032