Amberg – DE231
EU regions: Germany > Bavaria > Upper Palatinate > Amberg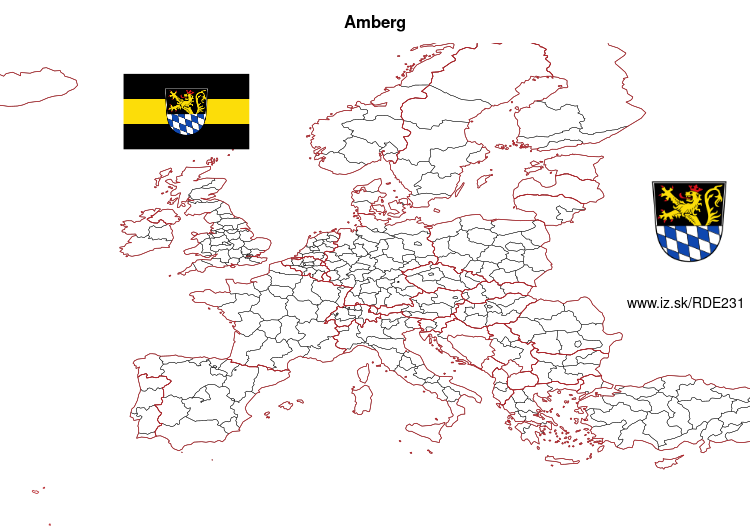 More on wikipedia wikidata Q7042 on OpenStreetMap Amberg slovensky: DE231
Demographics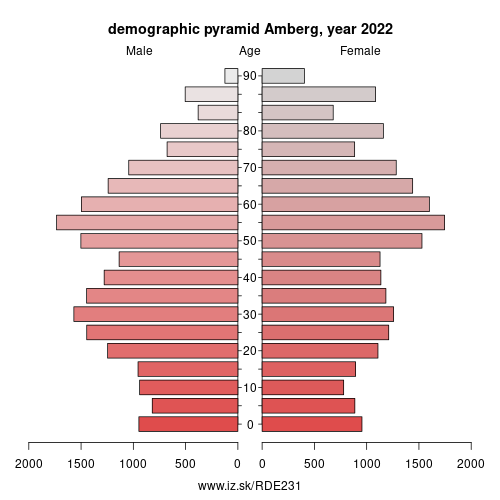 From Wikipedia: Amberg (German pronunciation: [ˈambɛrk] (listen)) is a town in Bavaria, Germany. It is located in the Upper Palatinate, roughly halfway between Regensburg and Bayreuth. In 2013, over 41,000 people lived in the town.
History
The town was first mentioned in 1034, at that time under the name Ammenberg. It became an important trading centre in the Middle Ages, exporting mainly iron ore and iron products. In 1269, together with Bamberg, the town became subordinate to the Wittelsbach dynasty that ruled Bavaria.
In 1329 the town and the entire region fell to the Palatinate branch of the Wittelsbach family. The region adopted the name Upper Palatinate. It was no longer part of the duchy of Bavaria politically, though in geographic terms it was regarded as Bavarian and the region was part of the Bavarian circle in the organization of the Imperial Circles. In the 16th century, the rulers of Upper Palatinate turned to Protestantism.
Other: Upper Palatinate, Amberg-Sulzbach, Cham, Amberg, Neumarkt, Weiden in der Oberpfalz, Neustadt an der Waldnaab, Regensburg, Schwandorf, Tirschenreuth, Regensburg
Neighbours: Amberg-Sulzbach
Suggested citation: Michal Páleník: EU regions - Amberg – DE231, IZ Bratislava, retrieved from: https://www.iz.sk/​en/projects/eu-regions/DE231
---
https://www.iz.sk/en/projects/eu-regions/DE231