Bamberg - DE241
EU regions: Germany > Bavaria > Upper Franconia > Bamberg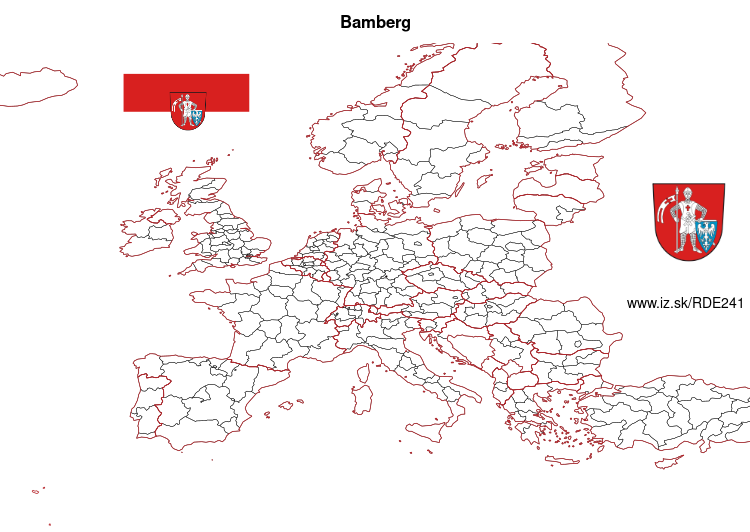 more on wikipedia * more on wikidata Q3936 * on OpenStreetMap * Bamberg slovensky: DE241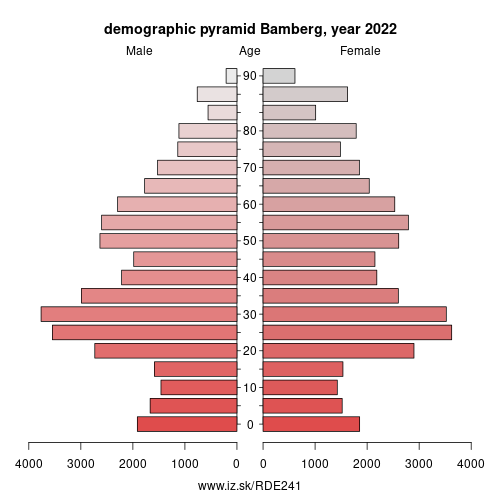 From wikipedia:
Bamberg
(, also
US:
, German:
[ˈbambɛɐ̯k]
(

listen

)
) is a town in Upper Franconia, Germany, on the river Regnitz close to its confluence with the river Main. A large part of the town has been a UNESCO World Heritage Site since 1993.
History
During the post-Roman centuries of Germanic migration and settlement, the region afterwards included in the Diocese of Bamberg was inhabited for the most part by Slavs. The town, first mentioned in 902, grew up by the castle Babenberch which gave its name to the Babenberg family. On their extinction it passed to the Saxon house. The area was Christianized chiefly by the monks of the Benedictine Fulda Abbey, and the land was under the spiritual authority of the Diocese of Würzburg.
In 1007, Holy Roman Emperor Henry II made Bamberg a family inheritance, the seat of a separate diocese. The Emperor's purpose in this was to make the Diocese of Würzburg less unwieldy in size and to give Christianity a firmer footing in the districts of Franconia, east of Bamberg. In 1008, after long negotiations with the Bishops of Würzburg and Eichstätt, who were to cede portions of their dioceses, the boundaries of the new diocese were defined, and Pope John XVIII granted the papal confirmation in the same year. Henry II ordered the building of a new cathedral, which was consecrated 6 May 1012.
other: Upper Franconia, Kronach, Hof, Coburg, Bamberg, Bayreuth, Bamberg, Lichtenfels, Forchheim, Bayreuth, Wunsiedel, Hof, Coburg, Kulmbach
neighbours: Bamberg
Suggested citation: Michal Páleník: EU regions - Bamberg - DE241, IZ Bratislava, retrieved from: https://www.iz.sk/en/projects/eu-regions/DE241
---
https://www.iz.sk/en/projects/eu-regions/DE241