Hof – DE244
EU regions: Germany > Bavaria > Upper Franconia > Hof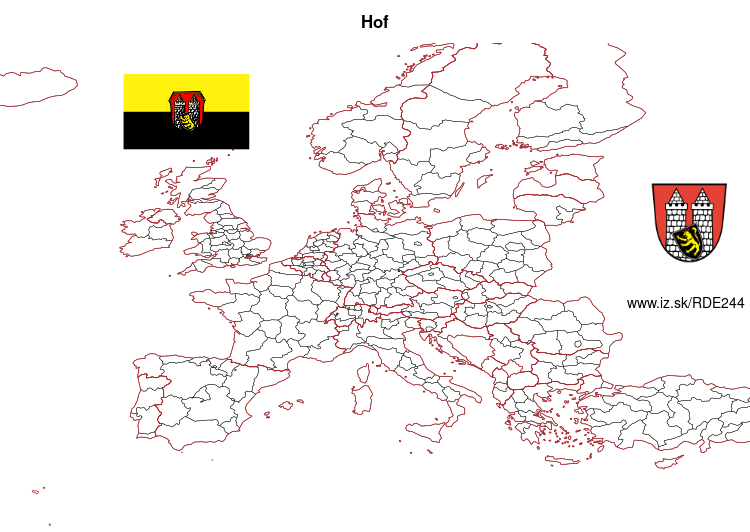 More on wikipedia wikidata Q6938 on OpenStreetMap Hof slovensky: DE244
Demographics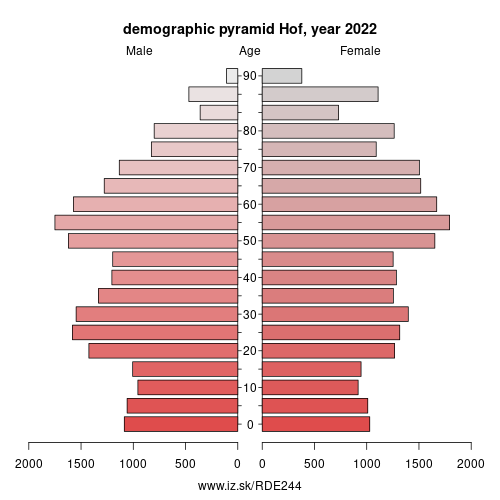 Wismar
(German pronunciation:
[ˈvɪsmaʁ]
) is a port and Hanseatic city in Northern Germany on the Baltic Sea, in the state of Mecklenburg-Vorpommern. It is located about 45 kilometres (28 miles) east of Lübeck and 30 kilometres (19 miles) north of Schwerin, and is part of the Hamburg Metropolitan Region. Its natural harbour, located in the Bay of Wismar, is protected by a promontory. The population was 42,219 in 2013. It is the capital of the district of Nordwestmecklenburg.
With its origins as a Slavic settlement, Wismar's recorded history began in the 12th century. At various times, Wismar has been part of Mecklenburg, Sweden or Germany, including East Germany. It became part of Germany in 1871, though Sweden officially renounced its claims to the city only much later, in 1903. A unique representative of the Hanseatic League city type, with its Brick Gothic constructions and many patrician gable houses, Wismar has been included in the UNESCO list of World Heritage Sites since 2002, together with the historical core of Stralsund.
History
The name of the settlement was first recorded in the 12th century and it was of Slavic origin.
Other: Upper Franconia, Coburg, Bayreuth, Forchheim, Hof, Kronach, Hof, Lichtenfels, Bayreuth, Coburg, Wunsiedel, Bamberg, Bamberg, Kulmbach
Neighbours: Hof
Suggested citation: Michal Páleník: EU regions - Hof – DE244, IZ Bratislava, retrieved from: https://www.iz.sk/​en/projects/eu-regions/DE244
---
https://www.iz.sk/en/projects/eu-regions/DE244