Nordsachsen – DED53
EU regions: Germany > Saxony > Leipzig Government Region > Nordsachsen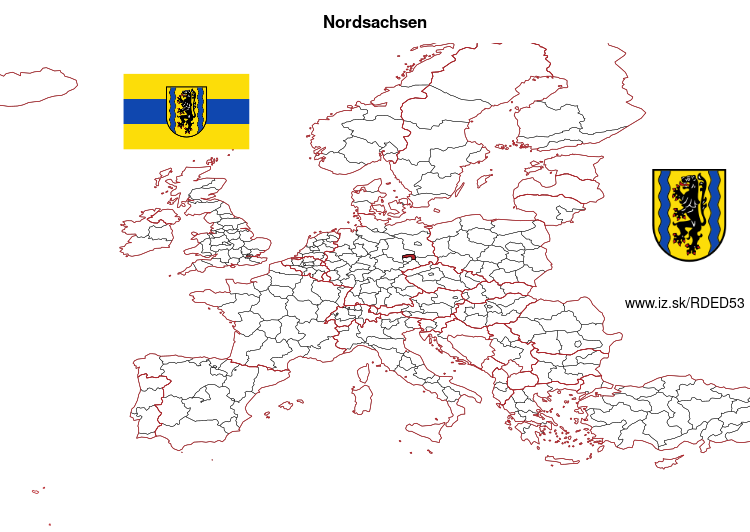 More on wikipedia wikidata Q6301 on OpenStreetMap Nordsachsen slovensky: DED53
Demographics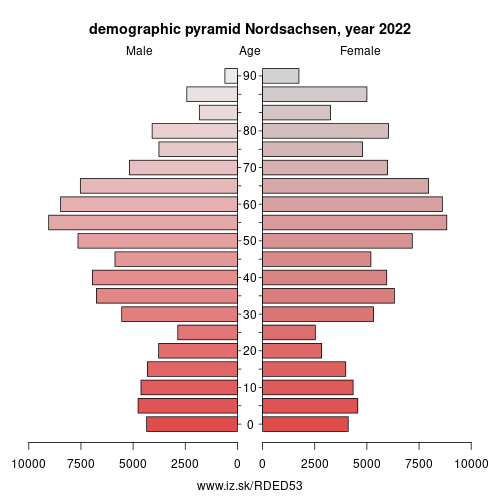 From Wikipedia: Nordsachsen ("North Saxony") is a district (Kreis) in the Free State of Saxony, Germany.
History
The district was established by merging the former districts of Delitzsch and Torgau-Oschatz as part of the district reform of August 2008.
On 10 December 2009 the district council adopted the district's new coat of arms.
"Or a lion rampant Sable armed and langued Gules between two pallets wavy Azure."
Geography
The district is located in the plains north and east of Leipzig. The main rivers of the district are the Mulde and the Elbe. The district borders (from the west and clockwise) the states Saxony-Anhalt and Brandenburg, the districts of Meißen, Mittelsachsen and Leipzig, and the urban district Leipzig.
Other: Leipzig Government Region, Landkreis Leipzig, Nordsachsen, Leipzig
Neighbours: Anhalt-Bitterfeld, Mittelsachsen, Meissen District, Landkreis Leipzig, Wittenberg, Saalekreis, Elbe-Elster District, Leipzig
Suggested citation: Michal Páleník: EU regions - Nordsachsen – DED53, IZ Bratislava, retrieved from: https://www.iz.sk/​en/projects/eu-regions/DED53
---
https://www.iz.sk/en/projects/eu-regions/DED53