Orkney Islands – UKM65
EU regions: United Kingdom > Scotland > Highlands and Islands > Orkney Islands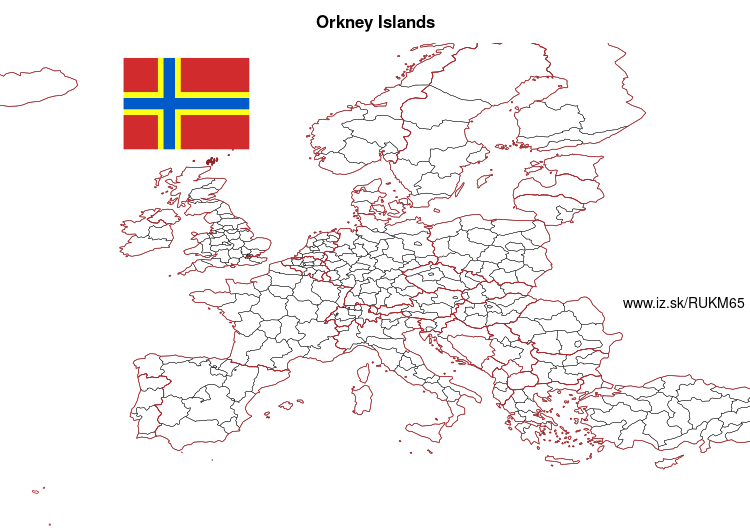 More on wikipedia wikidata Q100166 on OpenStreetMap Orkney Islands slovensky: UKM65
Demographics
Orkney
(Old Norse:
Orkneyjar
), also known as the
Orkney Islands
, is an archipelago in the Northern Isles of Scotland, situated off the north coast of the island of Great Britain. Orkney is 10 miles (16 km) north of the coast of Caithness and has about 70 islands, of which 20 are inhabited. The largest island, Mainland, is often referred to as "the Mainland", and has an area of 523 square kilometres (202 sq mi), making it the sixth-largest Scottish island and the tenth-largest island in the British Isles. The largest settlement and administrative centre is Kirkwall.
Orkney is one of the 32 council areas of Scotland, a constituency of the Scottish Parliament, a lieutenancy area, and a historic county. The local council is Orkney Islands Council, one of only three Councils in Scotland with a majority of elected members who are independents.
A form of the name dates to the pre-Roman era. The islands have been inhabited for at least 8,500 years, originally occupied by Mesolithic and Neolithic tribes and then by the Picts. Orkney was colonised and later annexed by Norway in 875 and settled by the Norse. The Scottish Parliament then annexed the earldom to the Scottish Crown in 1472, following the failed payment of a dowry for James III's bride Margaret of Denmark.
In addition to the Mainland, most of the remaining islands are in two groups, the North and South Isles, all of which have an underlying geological base of Old Red Sandstone. The climate is mild and the soils are extremely fertile, most of the land being farmed. Agriculture is the most important sector of the economy.
Other: Highlands and Islands, Caithness & Sutherland and Ross & Cromarty, Inverness & Nairn and Moray, Badenoch & Strathspey, Outer Hebrides, Orkney Islands, Shetland Islands, Lochaber, Skye & Lochalsh, Arran & Cumbrae and Argyll & Bute
Suggested citation: Michal Páleník: EU regions - Orkney Islands – UKM65, IZ Bratislava, retrieved from: https://www.iz.sk/​en/projects/eu-regions/UKM65
---
https://www.iz.sk/en/projects/eu-regions/UKM65