Ulm - DE144
EU regions: Germany > Baden-Württemberg > Tübingen Government Region > Ulm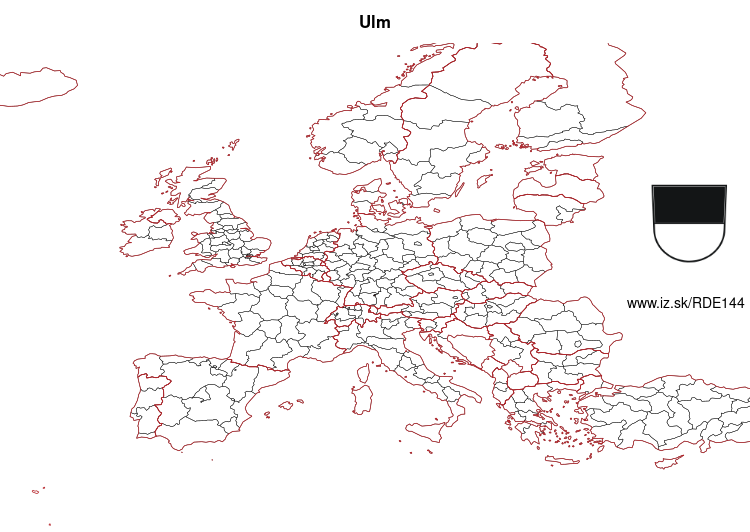 more on wikipedia * more on wikidata Q3012 * on OpenStreetMap * Ulm slovensky: DE144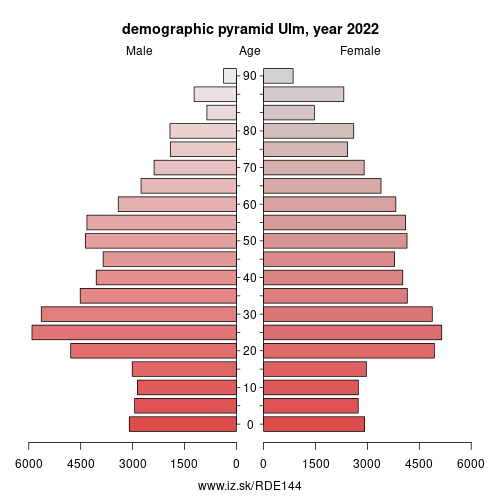 From wikipedia:
Ulm
(German pronunciation:
[ˈʔʊlm]
(

listen

)
) is a city in the federal German state of Baden-Württemberg, situated on the River Danube. The city, whose population is estimated at almost 120,000 (2015), forms an urban district of its own (German:
Stadtkreis
) and is the administrative seat of the Alb-Donau district. Founded around 850, Ulm is rich in history and traditions as a former free imperial city (German:
freie Reichsstadt
). Today, it is an economic centre due to its varied industries, and it is the seat of the University of Ulm. Internationally, Ulm is primarily known for having the church with the tallest steeple in the world (161.53 m or 529.95 ft), the Gothic minster (Ulm Minster, German: Ulmer Münster), and as the birthplace of Albert Einstein.
Geography
Ulm lies at the point where the rivers Blau and Iller join the Danube, at an altitude of 479 m (1,571.52 ft) above sea level. Most parts of the city, including the old town, are situated on the left bank of the Danube; only the districts of Wiblingen, Gögglingen, Donaustetten and Unterweiler lie on the right bank. Across from the old town, on the other side of the river, lies the twin city of Neu-Ulm in the state of Bavaria, smaller than Ulm and, until 1810, a part of it (population c. 50,000).
Except for the Danube in the south, the city is surrounded by forests and hills which rise to altitudes of over 620 metres (2,034.12 feet), some of them part of the Swabian Alb.
other: Tübingen Government Region, Tübingen, Landkreis Ravensburg, Zollernalb, Reutlingen, Landkreis Sigmaringen, Alb-Donau-Kreis, Bodenseekreis, Ulm, Biberach district
neighbours: Neu-Ulm, Alb-Donau-Kreis
Suggested citation: Michal Páleník: EU regions - Ulm - DE144, IZ Bratislava, retrieved from: https://www.iz.sk/en/projects/eu-regions/DE144
---
https://www.iz.sk/en/projects/eu-regions/DE144