Bodenseekreis - DE147
EU regions: Germany > Baden-Württemberg > Tübingen Government Region > Bodenseekreis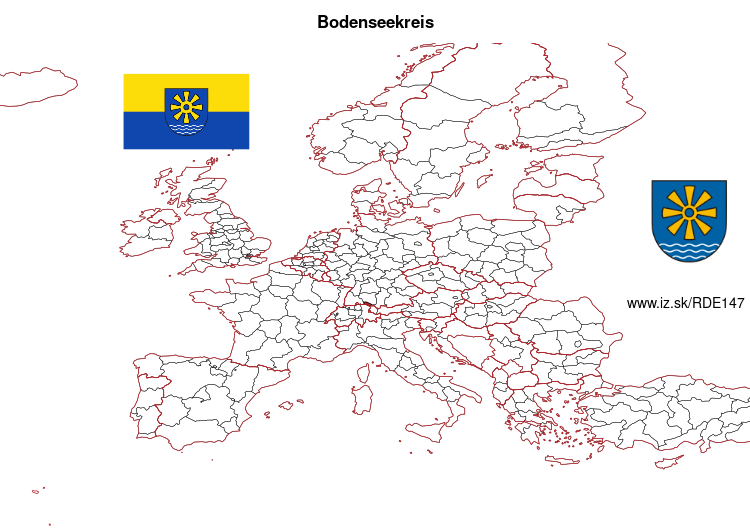 more on wikipedia * more on wikidata Q8228 * on OpenStreetMap * Bodenseekreis slovensky: DE147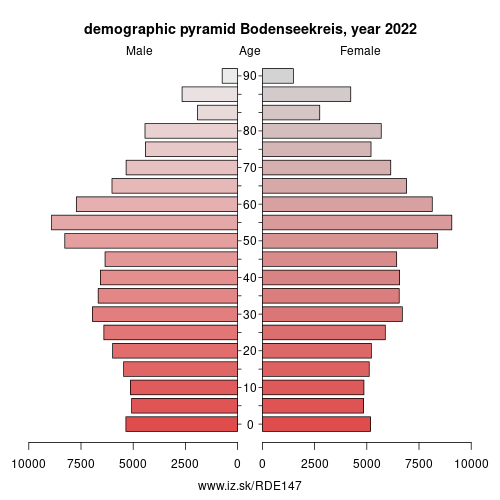 From wikipedia:
Bodenseekreis
("Lake Constance district") is a
Landkreis
(district) in the south-east of Baden-Württemberg, Germany. Neighboring districts are (from west, clockwise) Konstanz, Sigmaringen and Ravensburg, and in Bavaria, Lindau district. To the south, on the opposite shores of Lake Constance, lies Switzerland.
History
The district was created in 1973, when the previous district Tettnang was merged with most of the district Überlingen.
Geography
The district is located at the northern shore of Lake Constance (German: Bodensee), which also gives the district its name. The landscape covered by the district is called Oberschwäbisches Hügelland and Westallgäuer Hügelland, and as the name suggests it is mostly hilly landscape.
Partnerships
The district has a partnership with the Muldentalkreis in Saxony, Germany, as well as with the Polish district Częstochowa.
other: Tübingen Government Region, Ulm, Tübingen, Landkreis Ravensburg, Zollernalb, Reutlingen, Landkreis Sigmaringen, Alb-Donau-Kreis, Bodenseekreis, Biberach district
neighbours: Landkreis Ravensburg, Konstanz, Landkreis Sigmaringen, Thurgau, St. Gallen, Lindau, Rheintal-Bodenseegebiet
Suggested citation: Michal Páleník: EU regions - Bodenseekreis - DE147, IZ Bratislava, retrieved from: https://www.iz.sk/en/projects/eu-regions/DE147
---
https://www.iz.sk/en/projects/eu-regions/DE147