Schwabach - DE255
EU regions: Germany > Bavaria > Middle Franconia > Schwabach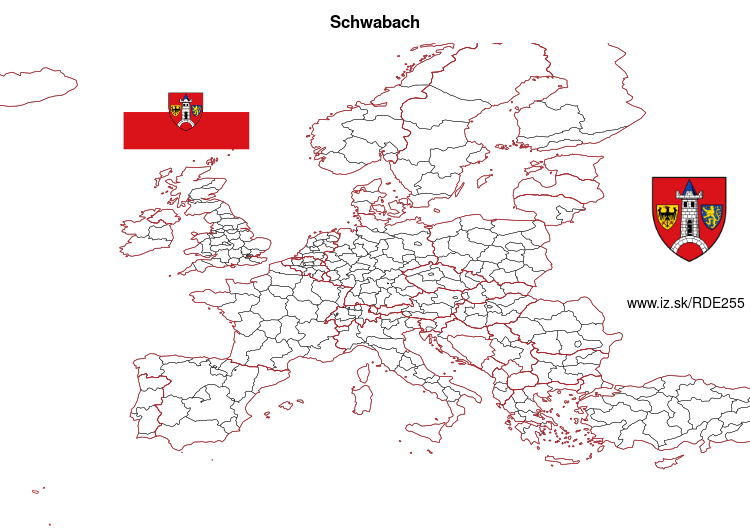 * more on wikidata Q14889 * on OpenStreetMap * Schwabach slovensky: DE255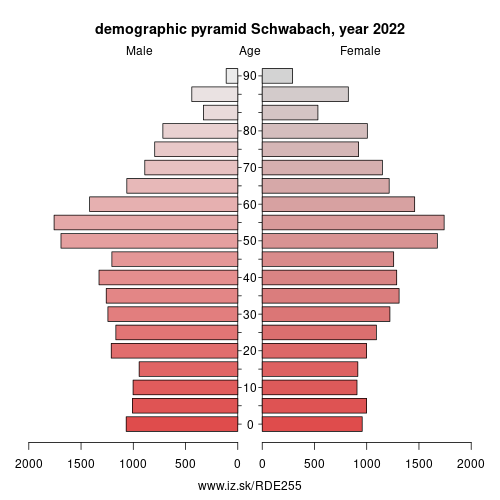 From wikipedia:
Schwabach
(German pronunciation:
[ˈʃvaːbax]
) is a German town of about 40,000 inhabitants near Nuremberg in the centre of the region of Franconia in the north of Bavaria. The city is an autonomous administrative district (
kreisfreie Stadt
). Schwabach is also the name of the river which runs through the city prior joining the Rednitz.
Schwabach is famous for its crafts made of gold, particularly gold foil. In 2004, Schwabach celebrated this tradition with an anniversary festival, marking "500 years gold foil in Schwabach".
Around 1500, a local typesetter developed the "Schwabacher" font. This font was used for printing the first Bible in German, which had been worked out by Martin Luther.
Schwabach is also the birthplace of composer Adolf von Henselt, the botanist Johann Gottfried Zinn, the biologist Ralf Baumeister and one of the developers of MP3, Bernhard Grill. It was often visited by Albrecht Dürer.
Etymology
The name derives from the old Franconian name Suapaha (later Suabaha, then Villa Suabach) which translates as "Schwaben-Bach" in modern German, which means "Swabian stream", the first part of the name was given by the Franconians who came to the area about a millennium after the Hallstatt culture to the people living on the banks of that stream, which were perceived as "Swabians" by them, while the second part of the name is a reference to the stream which flows through town.
other: Middle Franconia, Fürth, Fürth, Schwabach, Erlangen-Höchstadt, Nürnberger Land, Ansbach, Erlangen, Weißenburg-Gunzenhausen, Roth, Nuremberg, Ansbach, Neustadt (Aisch)-Bad Windsheim
Suggested citation: Michal Páleník: EU regions - Schwabach - DE255, IZ Bratislava, retrieved from: https://www.iz.sk/en/projects/eu-regions/DE255
---
https://www.iz.sk/en/projects/eu-regions/DE255