Weißenburg-Gunzenhausen - DE25C
EU regions: Germany > Bavaria > Middle Franconia > Weißenburg-Gunzenhausen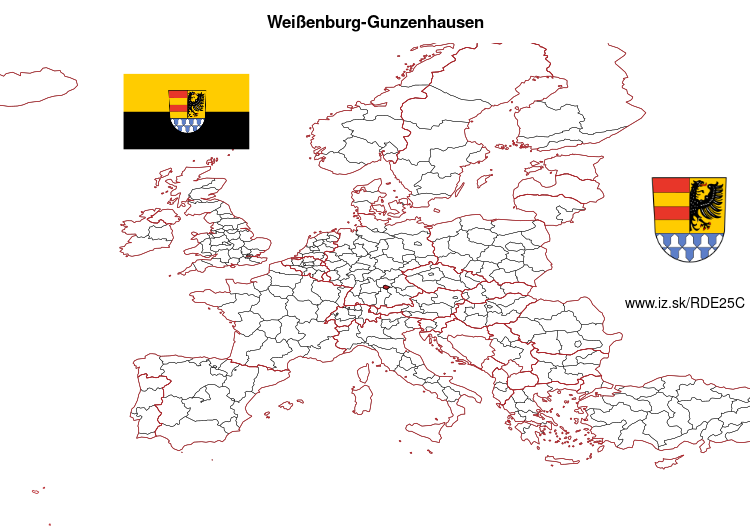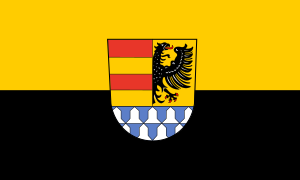 * more on wikidata Q10453 * on OpenStreetMap * Weißenburg-Gunzenhausen slovensky: DE25C
Composition of population according to age group, education and economic activity, Weißenburg-Gunzenhausen
| age group | low education | middle education | high education |
| --- | --- | --- | --- |
note: in thousands, according to labour force sample survey. P – total population, E – employed, U – unemployed, I – number of ecnomically inactive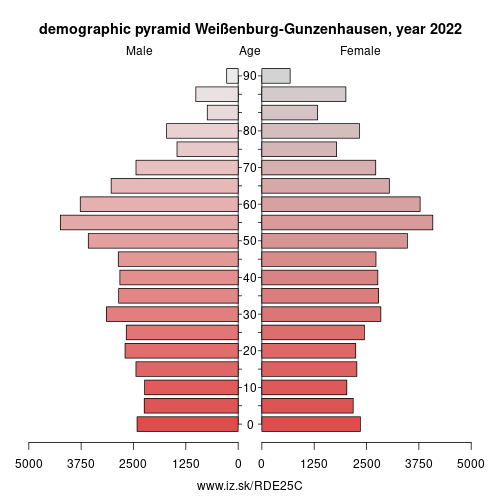 From wikipedia:
Weißenburg-Gunzenhausen
is a
Landkreis
(district) in the west of Bavaria, Germany with a population of 95,000. Neighbouring districts are (from the north clockwise) Ansbach, Roth, Eichstätt and Donau-Ries. It is located in the south of Middle Franconia, 50 kilometres south of Nuremberg. Largest city and the administrative center is Weißenburg in Bayern.
Geography
The district is located on the Hahnenkamm and on the Franconian Alb in the North of the Altmühltal. In the north there are several lakes of the Franconian Lake District. The highest point of the district is the Dürrenberg. The Altmühl flows through the district. From here comes the Solnhofen limestone. Among its nature reserves are the Brombachmoor.
other: Middle Franconia, Erlangen-Höchstadt, Nürnberger Land, Fürth, Schwabach, Ansbach, Erlangen, Ansbach, Weißenburg-Gunzenhausen, Nuremberg, Fürth, Roth, Neustadt (Aisch)-Bad Windsheim
neighbours: Donau-Ries, Ansbach, Eichstätt, Roth
Suggested citation: Michal Páleník: EU regions - Weißenburg-Gunzenhausen - DE25C, IZ Bratislava, retrieved from: https://www.iz.sk/en/projects/eu-regions/DE25C
---
https://www.iz.sk/en/projects/eu-regions/DE25C