Ammerland – DE946
EU regions: Germany > Lower Saxony > Weser-Ems Government Region > Ammerland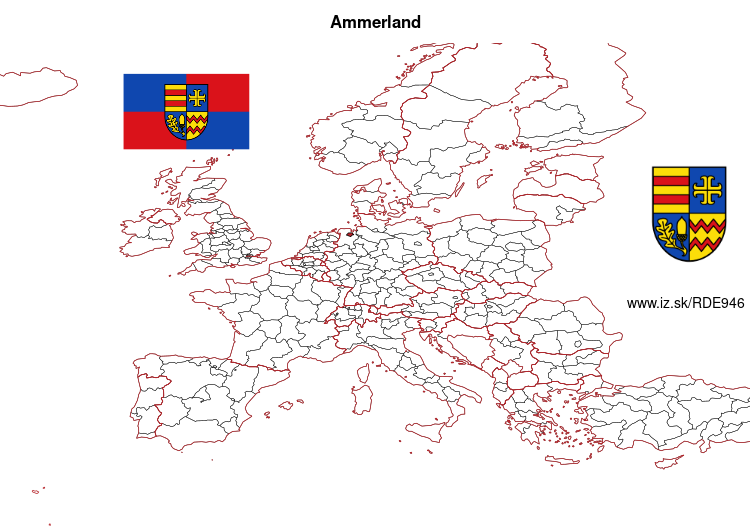 More on wikipedia wikidata Q5947 on OpenStreetMap Ammerland slovensky: DE946
Demographics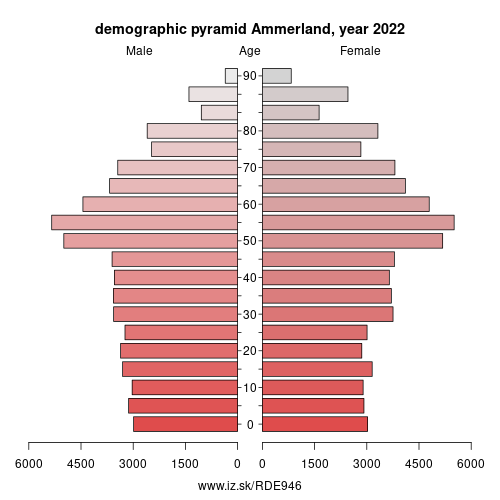 From Wikipedia: Ammerland is a district in Lower Saxony, Germany. It is bounded by (from the east and clockwise) the city of Oldenburg and the districts of Oldenburg, Cloppenburg, Leer, Friesland and Wesermarsch.
History
The "Ammerland" was first mentioned in the 10th century. The word is believed to derive from Ameri, which is an old word meaning "swamp". In the time of Viking raids small ring-like castles were built in order to protect the defenceless hamlets.
For many years there was little interest in this swampy region. In the 14th century it became part of the County of Oldenburg. The counts established strongholds in the region, which was the frontier against the lands of the untamable Frisians.
The district was established in 1933 in the rough borders of the historical region.
Geography
Ammerland is characterised by a very flat countryside, many fens and swamps, and many windmills.
Other: Weser-Ems Government Region, Ammerland, Cloppenburg, Emden, Leer, Vechta, Wesermarsch, Wittmund, Oldenburg, Wilhelmshaven, Osnabrück, Delmenhorst, Aurich, Emsland, Friesland, Osnabrück, County of Bentheim, Oldenburg
Neighbours: Leer, Oldenburg, Oldenburg, Friesland, Cloppenburg, Wesermarsch
Suggested citation: Michal Páleník: EU regions - Ammerland – DE946, IZ Bratislava, retrieved from: https://www.iz.sk/​en/projects/eu-regions/DE946
---
https://www.iz.sk/en/projects/eu-regions/DE946