Lithuania – LT0
EU regions: Lithuania > Lithuania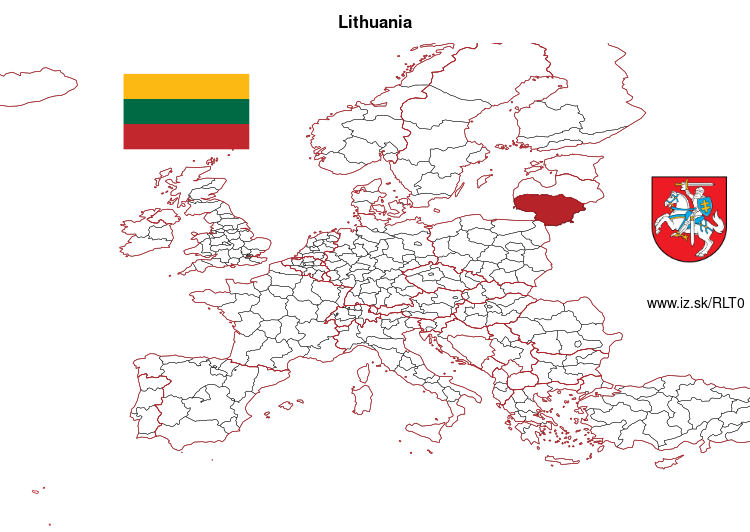 More on wikipedia wikidata Q37 on OpenStreetMap Lithuania slovensky: LT0
Subregions: Capital Region, Central and Western Lithuania region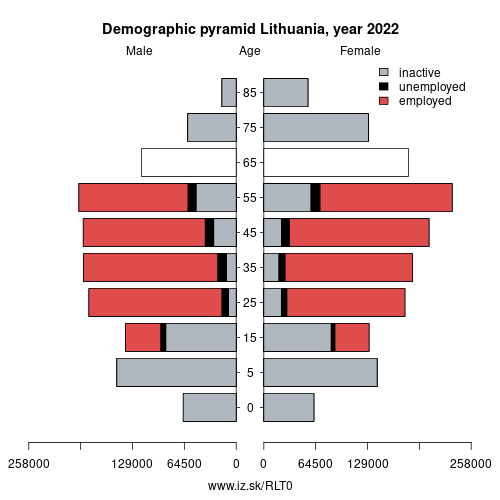 Unemployment
Demographics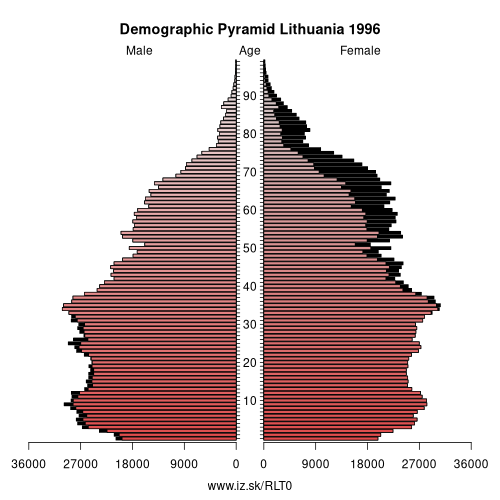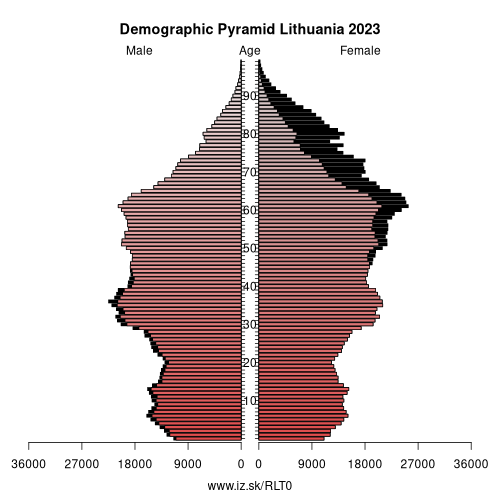 Employment by sectors, Lithuania
NACE r2
%
NACE r2
%
A
77.5
5 %
B-E
254.4
18 %
F
111.2
8 %
G-I
348.6
25 %
J
57.1
4 %
K
31
2 %
L
15.2
1 %
M_N
128.9
9 %
O-Q
328.7
23 %
R-U
68.3
5 %
TOTAL
1420.8
100 %
Data for the period year 2022. Source of the data is Eurostat, table [lfst_r_lfe2en2].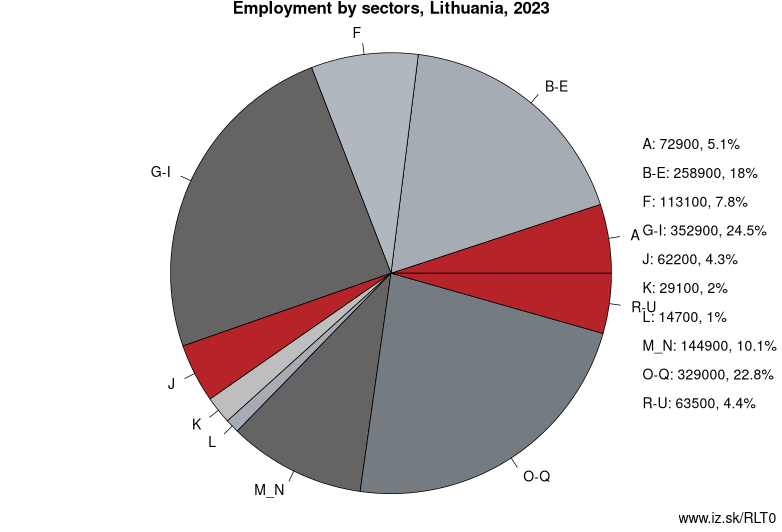 Lithuania ( (listen) LITH-ew-AY-nee-ə; Lithuanian: Lietuva [lʲɪɛtʊˈvɐ]), officially the Republic of Lithuania (Lithuanian: Lietuvos Respublika), is a country in the Baltic region of Europe. Lithuania is considered to be one of the Baltic states. It is situated along the southeastern shore of the Baltic Sea, to the east of Sweden and Denmark. It is bordered by Latvia to the north, Belarus to the east and south, Poland to the south, and Kaliningrad Oblast (a Russian exclave) to the southwest. Lithuania has an estimated population of 2.8 million people as of 2019, and its capital and largest city is Vilnius. Other major cities are Kaunas and Klaipėda. Lithuanians are Baltic people. The official language, Lithuanian, is one of only two living languages in the Baltic branch of the Indo-European language family, the other being Latvian.
For centuries, the southeastern shores of the Baltic Sea were inhabited by various Baltic tribes. In the 1230s, the Lithuanian lands were united by Mindaugas and the Kingdom of Lithuania was created on 6 July 1253.
Neighbours: MAKROREGION WSCHODNI, Makroregion północny, Latvia
Subregions: Capital Region, Central and Western Lithuania region
Suggested citation: Michal Páleník: EU regions - Lithuania – LT0, IZ Bratislava, retrieved from: https://www.iz.sk/​en/projects/eu-regions/LT0
---
https://www.iz.sk/en/projects/eu-regions/LT0