Ortenau – DE134
EU regions: Germany > Baden-Württemberg > Freiburg Government Region > Ortenau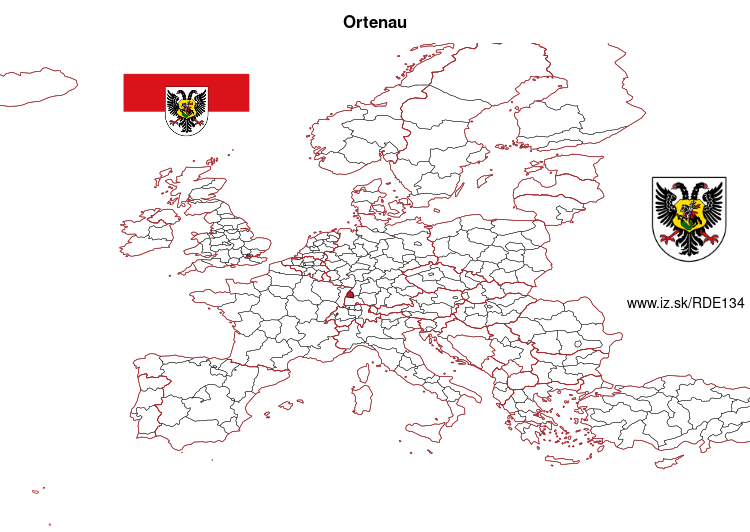 More on wikipedia wikidata Q8191 on OpenStreetMap Ortenau slovensky: DE134
Demographics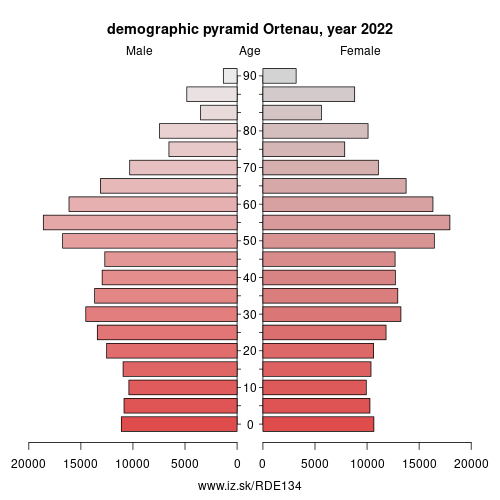 From Wikipedia: Ortenaukreis (French: Arrondissement de l'Ortenau) is a Landkreis (district) in the west of Baden-Württemberg, Germany. Neighboring districts are (clockwise from north) Rastatt, Freudenstadt, Rottweil, Schwarzwald-Baar and Emmendingen. To the west it borders the French Bas-Rhin département.
History
The district was created in 1973 by merging the districts of Kehl, Lahr, Offenburg, Wolfach and the southern part of the district of Bühl.
Geography
The western part of the district is located in the Upper Rhine Valley, the eastern part belongs to the northern Black Forest. The highest elevation of the district, the Hornisgrinde (1164 m), is located in the north-east of the district. The lowest elevation (124.3 m) is in the Rhine valley to the north. The district is named after the historical territory of the Ortenau.
Partnerships
The district has a friendship with the Altenburger Land district in Thuringia. Offenburg district already had a city partnership with Altenburg so, after German reunification in 1990, Ortenaukreis chose to help modernize the Altenburger Land administration to the West German standard.
Other: Freiburg Government Region, Breisgau-Hochschwarzwald, Rottweil, Waldshut, Schwarzwald-Baar district, Emmendingen, Ortenau, Tuttlingen, Lörrach, Freiburg im Breisgau, Konstanz
Neighbours: Emmendingen, Bas-Rhin, Rottweil, Freudenstadt, Schwarzwald-Baar district, Rastatt district
Suggested citation: Michal Páleník: EU regions - Ortenau – DE134, IZ Bratislava, retrieved from: https://www.iz.sk/​en/projects/eu-regions/DE134
---
https://www.iz.sk/en/projects/eu-regions/DE134