Memmingen – DE274
EU regions: Germany > Bavaria > Swabia > Memmingen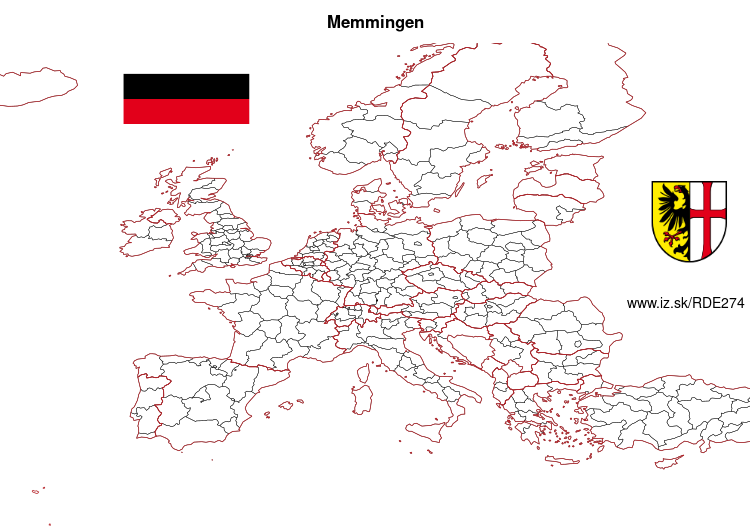 More on wikipedia wikidata Q14825 on OpenStreetMap Memmingen slovensky: DE274
Demographics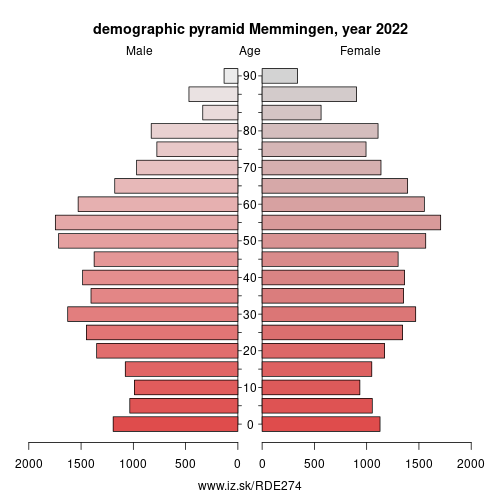 From Wikipedia: Memmingen is a town in Swabia, Bavaria, Germany. It is the economic, educational and administrative centre of the Danube-Iller region. To the west the town is flanked by the Iller, the river that marks the Baden-Württemberg border. To the north, east and south the town is surrounded by the district of Unterallgäu (Lower Allgäu).
With about 42,000 inhabitants, Memmingen is the 5th biggest town in the administrative region of Swabia. The origins of the town go back to the Roman Empire. The old town, with its many courtyards, castles and patricians' houses, palaces and fortifications is one of the best preserved in southern Germany. With good transport links by road, rail and air, it is the transport hub for Upper and Central Swabia, and the Allgäu.
Due to its proximity to the Allgäu region, Memmingen is often called the Gateway to the Allgäu (Tor zum Allgäu). The town motto is Memmingen – Stadt mit Perspektiven ("Memmingen – a town with perspectives").
Other: Swabia, Donau-Ries, Augsburg, Aichach-Friedberg, Memmingen, Unterallgäu, Ostallgäu, Augsburg, Dillingen, Neu-Ulm, Oberallgäu, Kempten, Günzburg, Lindau, Kaufbeuren
Neighbours: Unterallgäu
Suggested citation: Michal Páleník: EU regions - Memmingen – DE274, IZ Bratislava, retrieved from: https://www.iz.sk/​en/projects/eu-regions/DE274
---
https://www.iz.sk/en/projects/eu-regions/DE274