Limburg-Weilburg – DE723
EU regions: Germany > Hesse > Giessen Government Region > Limburg-Weilburg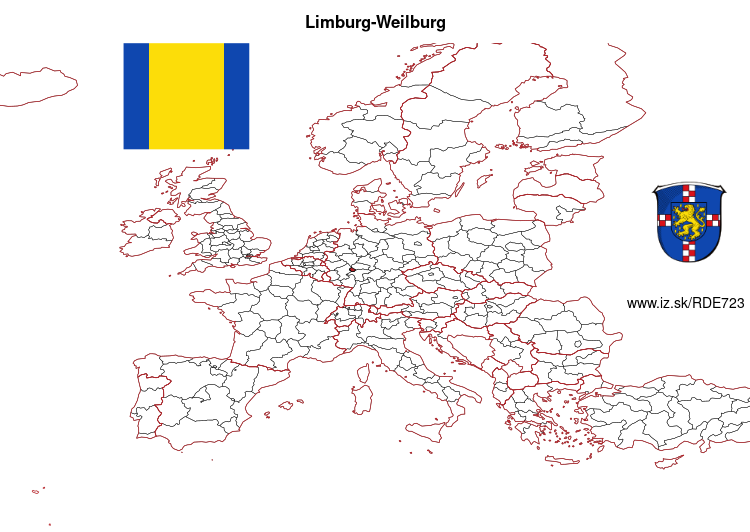 More on wikipedia wikidata Q7906 on OpenStreetMap Limburg-Weilburg slovensky: DE723
Demographics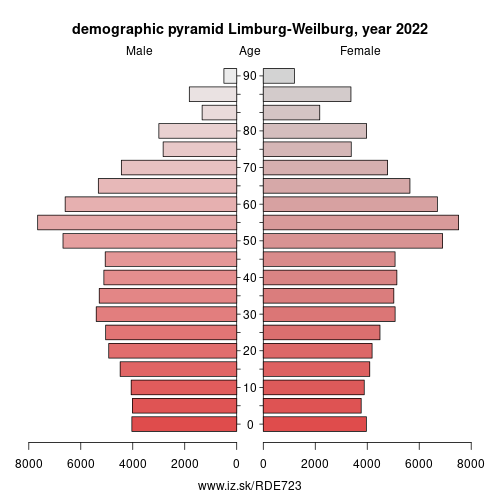 From Wikipedia: Limburg-Weilburg is a Kreis (district) in the west of Hesse, Germany. Neighboring districts are Lahn-Dill, Hochtaunuskreis, Rheingau-Taunus, Rhein-Lahn, Westerwaldkreis.
History
1867 the Oberlahnkreis, capital Weilburg was created
1886 the district Limburg an der Lahn, capital Limburg created.
1974 both districts were merged due to the district reorganization in Hesse.
Geography
The district is located between the two mountain areas Westerwald and Taunus. The main river is the Lahn, a tributary of the Rhine.
Other: Giessen Government Region, Lahn-Dill-Kreis, Limburg-Weilburg, Vogelsbergkreis, Marburg-Biedenkopf, Gießen
Neighbours: Westerwaldkreis, Rhein-Lahn-Kreis, Lahn-Dill-Kreis, Hochtaunuskreis, Rheingau-Taunus-Kreis
Suggested citation: Michal Páleník: EU regions - Limburg-Weilburg – DE723, IZ Bratislava, retrieved from: https://www.iz.sk/​en/projects/eu-regions/DE723
---
https://www.iz.sk/en/projects/eu-regions/DE723