Lüchow-Dannenberg District – DE934
EU regions: Germany > Lower Saxony > Lüneburg Government Region > Lüchow-Dannenberg District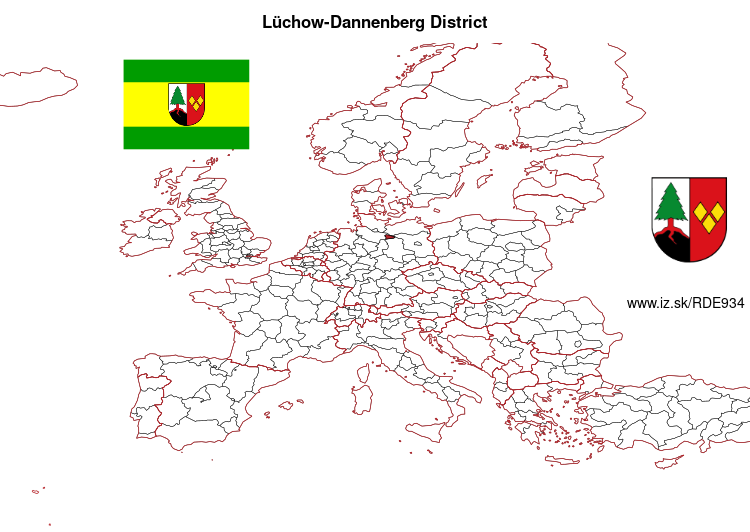 More on wikipedia wikidata Q5913 on OpenStreetMap Lüchow-Dannenberg District slovensky: DE934
Demographics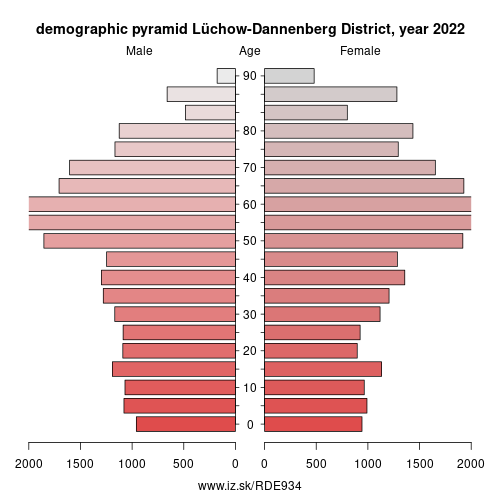 From Wikipedia: Lüchow-Dannenberg is a district in Lower Saxony, Germany, which is usually referred to as Hanoverian Wendland (Hannoversches Wendland) or Wendland. It is bounded by (from the west and clockwise) the districts of Uelzen and Lüneburg and the states of Mecklenburg-Western Pomerania (district of Ludwigslust-Parchim), Brandenburg (district of Prignitz) and Saxony-Anhalt (districts of Stendal and Altmarkkreis Salzwedel).
History
In medieval times the counties of Lüchow and Dannenberg occupied the area (from the early 12th century on). These counties were originally Slavic states that lost their independence to the Duchy of Brunswick-Lüneburg in the beginning of the 14th century.
Since that time it was always an eastern extension of different entities, usually states like West Germany.
The area was ruled by Lüneburg until 1705 and then became a part of the Electorate of Hanover. When the Kingdom of Hanover was annexed by Prussia (1866), the districts of Lüchow and Dannenberg were established within the new Province of Hanover.
A Slavic language persisted here until the 18th century.
In 1932 the two districts of Lüchow and Dannenberg were merged into the current district with Dannenberg as capital. In 1951 the seat of the administration was moved to Lüchow.
Other: Lüneburg Government Region, Cuxhaven, Uelzen District, Lüneburg, Heidekreis, Lüchow-Dannenberg District, Stade, Harburg, Verden, Osterholz, Celle, Rotenburg (Wümme)
Neighbours: Lüneburg, Stendal District, Altmarkkreis Salzwedel, Ludwigslust-Parchim District, Uelzen District, Prignitz District
Suggested citation: Michal Páleník: EU regions - Lüchow-Dannenberg District – DE934, IZ Bratislava, retrieved from: https://www.iz.sk/​en/projects/eu-regions/DE934
---
https://www.iz.sk/en/projects/eu-regions/DE934