Main-Tauber-Kreis – DE11B
EU regions: Germany > Baden-Württemberg > Stuttgart Government Region > Main-Tauber-Kreis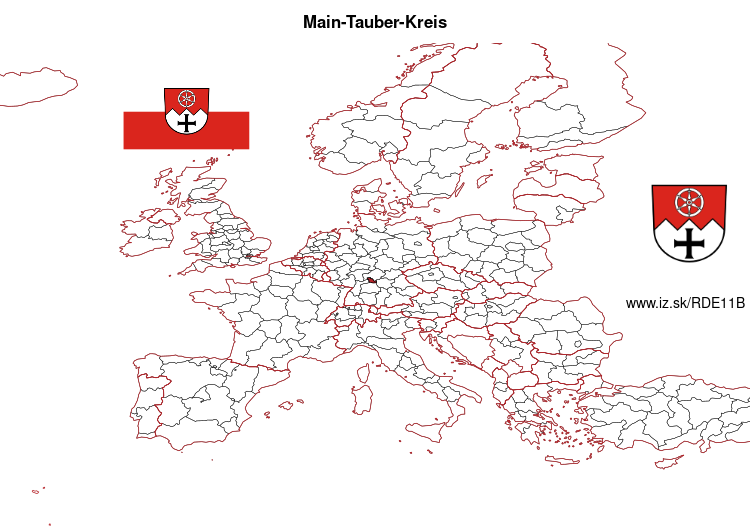 More on wikipedia wikidata Q8517 on OpenStreetMap Main-Tauber-Kreis slovensky: DE11B
Demographics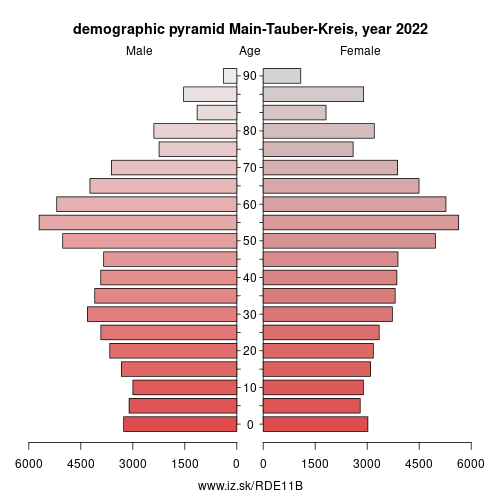 Main-Tauber-Kreis
is a
Landkreis
(district) in the northeast of Baden-Württemberg, Germany. Neighboring districts are (from northwest clockwise) Miltenberg, Main-Spessart, Würzburg, Neustadt (Aisch)-Bad Windsheim and Ansbach (all in Bavaria), and the districts of Schwäbisch Hall, Hohenlohe and Neckar-Odenwald.
History
The district originated in 1973 with the merging of the districts of Bad Mergentheim, Tauberbischofsheim and parts of the district of Buchen. At first called the district of Tauber, it took its current name, the district of Main-Tauber, in 1974. The name comes from the two primary rivers in the district, the Main and the Tauber.
Geography
The Main forms the northern border of the district, while its affluent Tauber flows through the district from southeast to north. The north of the district covers part of the Odenwald mountains, while the southern area is called Bauland.
Other: Stuttgart Government Region, Heilbronn, Göppingen, Ludwigsburg, Rems-Murr, Heilbronn, Hohenlohe, Landkreis Schwäbisch Hall, Esslingen, Main-Tauber-Kreis, district Heidenheim, Ostalbkreis, Böblingen district, Stuttgart
Neighbours: Miltenberg, Würzburg, Main-Spessart, Hohenlohe, Neustadt (Aisch)-Bad Windsheim, Landkreis Schwäbisch Hall, Neckar-Odenwald, Ansbach
Suggested citation: Michal Páleník: EU regions - Main-Tauber-Kreis – DE11B, IZ Bratislava, retrieved from: https://www.iz.sk/​en/projects/eu-regions/DE11B
---
https://www.iz.sk/en/projects/eu-regions/DE11B