Enz – DE12B
EU regions: Germany > Baden-Württemberg > Karlsruhe Government Region > Enz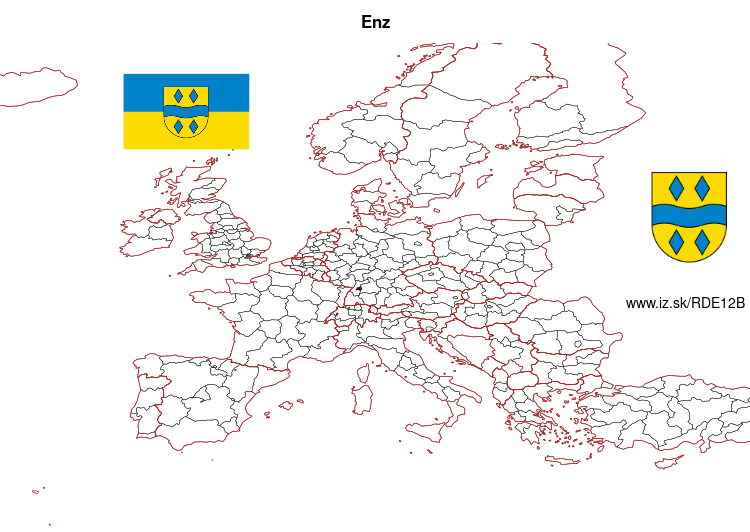 More on wikipedia wikidata Q8184 on OpenStreetMap Enz slovensky: DE12B
Demographics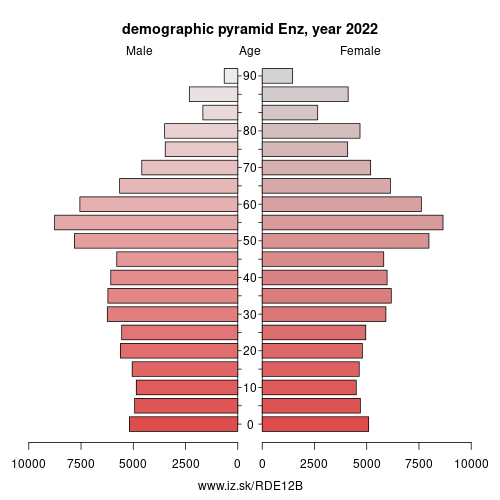 From Wikipedia: Enzkreis is a Landkreis (district) in the northwest of Baden-Württemberg, Germany. Neighboring districts are (from west clockwise) Karlsruhe, Heilbronn, Ludwigsburg, Böblingen and Calw. The district-free Pforzheim area in the south is nearly completely surrounded by Enz.
History
The district was created in 1973, when the previous district Pforzheim was merged with parts of the neighboring districts Vaihingen, Leonberg and Calw. Some part of the district Pforzheim was included into the city Pforzheim.
The district Pforzheim dates back to 1939, when the Bezirksamt Pforzheim was split into the district and the district-free city.
Geography
The south of the Enz district covers the northern part of the Black Forest. In the north-west of the district is the Kraichgau, a mainly agricultural area. The main river is the Enz, a tributary of the Neckar.
International relations
Twin towns — Sister cities
Since March 1993 the district has an official partnership with the Italian province Reggio Emilia.
Other: Karlsruhe Government Region, Neckar-Odenwald, Karlsruhe, Freudenstadt, Pforzheim, Rhein-Neckar, Rastatt district, Heidelberg, Enz, Calw District, Karlsruhe, Baden-Baden, Mannheim
Neighbours: Böblingen district, Pforzheim, Karlsruhe, Heilbronn, Ludwigsburg, Calw District
Suggested citation: Michal Páleník: EU regions - Enz – DE12B, IZ Bratislava, retrieved from: https://www.iz.sk/​en/projects/eu-regions/DE12B
---
https://www.iz.sk/en/projects/eu-regions/DE12B