Weilheim-Schongau – DE21N
EU regions: Germany > Bavaria > Upper Bavaria > Weilheim-Schongau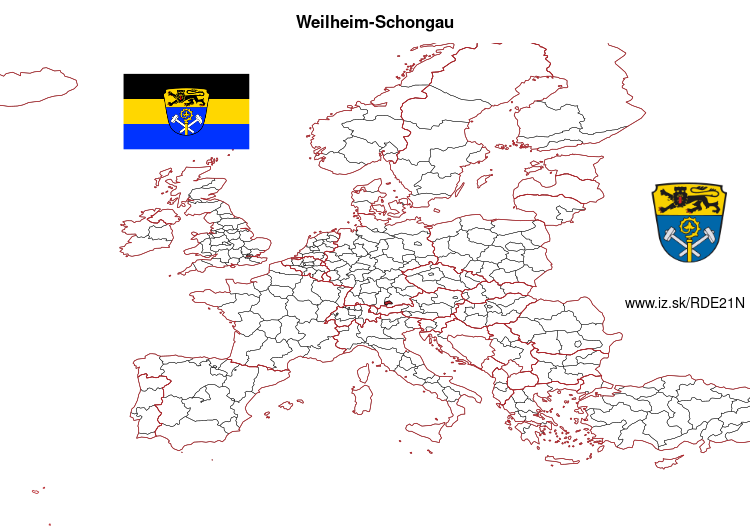 More on wikipedia wikidata Q10516 on OpenStreetMap Weilheim-Schongau slovensky: DE21N
Demographics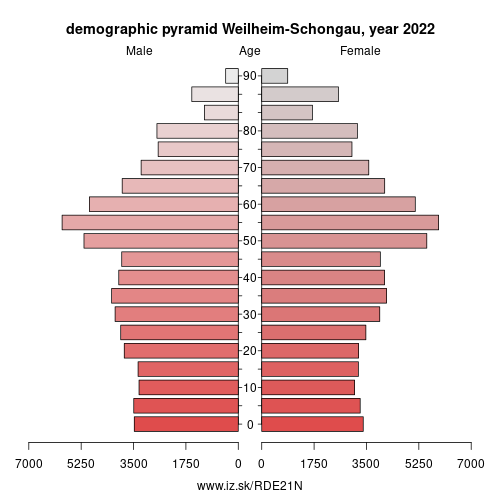 From Wikipedia: Weilheim-Schongau is a Landkreis (district) in the south of Bavaria, Germany. Neighboring districts are (from the north clockwise) Landsberg, Starnberg, Bad Tölz-Wolfratshausen, Garmisch-Partenkirchen and Ostallgäu.
Geography
The district is located in the northern foothills of the Alps. The main rivers of the district are the Lech and the Ammer. The Ammersee and the Starnberger See are at the northern boundary of the district.
History
The district was formed in 1972 by merging the former districts Weilheim and Schongau, and one municipality from the former district Marktoberdorf.
Other: Upper Bavaria, Ingolstadt, Altötting, Mühldorf, Eichstätt, Freising, Miesbach, Munich, Rosenheim, Neuburg-Schrobenhausen, Traunstein, Bad Tölz-Wolfratshausen, Erding, Landsberg am Lech, Pfaffenhofen, Weilheim-Schongau, Munich, Garmisch-Partenkirchen, Berchtesgadener Land, Rosenheim, Ebersberg, Starnberg, Dachau, Fürstenfeldbruck
Neighbours: Ostallgäu, Starnberg, Landsberg am Lech, Garmisch-Partenkirchen, Bad Tölz-Wolfratshausen
Suggested citation: Michal Páleník: EU regions - Weilheim-Schongau – DE21N, IZ Bratislava, retrieved from: https://www.iz.sk/​en/projects/eu-regions/DE21N
---
https://www.iz.sk/en/projects/eu-regions/DE21N