Neuburg-Schrobenhausen – DE21I
EU regions: Germany > Bavaria > Upper Bavaria > Neuburg-Schrobenhausen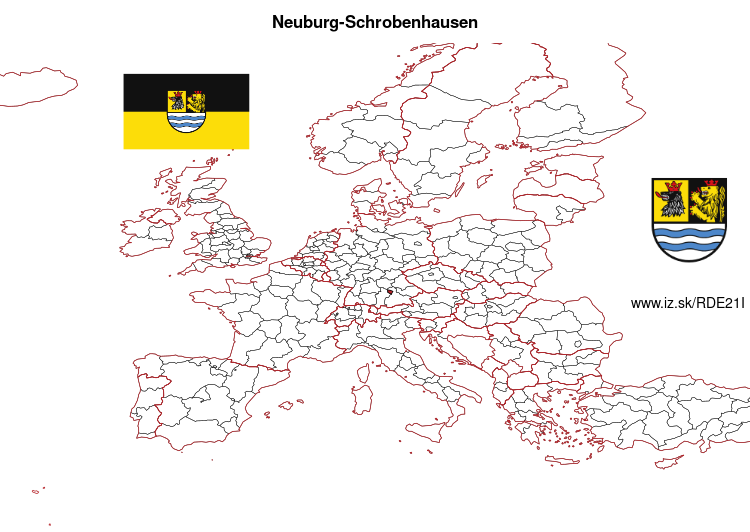 More on wikipedia wikidata Q10493 on OpenStreetMap Neuburg-Schrobenhausen slovensky: DE21I
Demographics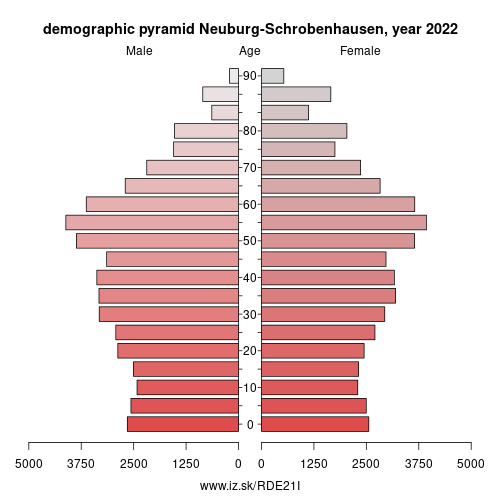 From Wikipedia: Neuburg-Schrobenhausen is a Landkreis (district) in Bavaria, Germany. It is bounded by (from the east and clockwise) the districts of Pfaffenhofen, Aichach-Friedberg, Donau-Ries and Eichstätt, and by the city of Ingolstadt.
History
The district was established in 1972 by merging the former districts of Neuburg and Schrobenhausen.
Geography
The district consists of the previously swampy areas between the Danube and Paar rivers, that are called the Donaumoos. North of the Danube the district includes a small part of the Altmühl Valley Nature Park.
Other: Upper Bavaria, Munich, Bad Tölz-Wolfratshausen, Erding, Garmisch-Partenkirchen, Landsberg am Lech, Miesbach, Altötting, Berchtesgadener Land, Dachau, Pfaffenhofen, Rosenheim, Traunstein, Mühldorf, Munich, Weilheim-Schongau, Neuburg-Schrobenhausen, Freising, Rosenheim, Eichstätt, Ebersberg, Starnberg, Ingolstadt, Fürstenfeldbruck
Neighbours: Pfaffenhofen, Ingolstadt, Aichach-Friedberg, Donau-Ries, Eichstätt
Suggested citation: Michal Páleník: EU regions - Neuburg-Schrobenhausen – DE21I, IZ Bratislava, retrieved from: https://www.iz.sk/​en/projects/eu-regions/DE21I
---
https://www.iz.sk/en/projects/eu-regions/DE21I